April 7, 2021 – Professional SPHM Certification: Taking the Next Step
Presented live April 7th, 2021 2 pm – 3 pm Eastern
Overview
The CSPHP thanks everyone for attending our Certification Panel Presentation during the ASPHP Virtual Event. We answered frequently-asked questions and explained the personal and organizational benefits of SPHM certification. Ready to get started or want more details? Here's how:
Connect with a Mentor for answers to your questions and guidance through the process. Send a mentor request to: info@asphp.org
Learn more about our three levels of certification, review the requirements and the application process, at our easy to navigate website: csphp.org
Meet the Speakers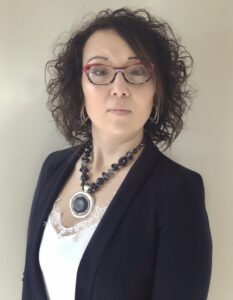 Sasha M. Latvala, BS, CSPHP

Sasha M. Latvala is a Safe Patient Handling and Mobility Clinical Consultant with almost 18 years of experience in acute, rehab, and long-term care settings and SPHM technology companies. She provides a broad array of SPHM services including education and training, risk assessments, program development and implementation, and expertise on the installation and procurement of SPHM technology for renovation and new construction. She has also lectured nationally on competency within SPHM education and training programs. Amid the current pandemic, Ms. Latvala has taken a greater interest in public health. She has published research on the impact of COVID-19 on SPHM. She is currently the Primary Co-Principal Investigator of a research study being conducted in New York State that is examining the effects of SPHM coordinators and the associations between musculoskeletal injuries, mental health outcomes and ICU nurses during COVID-19. Most recently, Ms. Latvala has also taken on a position as a Contact Tracer Team Supervisor as a part of the New York State COVID-19 Contact Tracing Initiative.
In 2016, Ms. Latvala was a part of the URMC-Highland Hospital's Safe Handling Task Force, which received an Excellence Award for Quality & Safety for her role as a Co-Principal Investigator of a Pilot Program on SPHM program development and implementation. The results of her work were later published in the International Journal of SPHM. Earlier this year, she was a contributing author to an AOHP-OSHA Alliance document on SPHM program development and implementation in the acute care setting. Ms. Latvala received her Bachelor of Science from Drexel University and holds a Certification as a Safe Patient Handling Professional. As an active member of the ASPHP, she is a previous member of the Board of Directors and the current Chair of the Certified Safe Patient Handling Professionals™ Certification and Renewal Committee.
Brad Dugan, PT, CSPHP
Brad Dugan is the Mobility Specialist and Sales Executive for Hill-Rom. He has over twenty-five years of clinical leadership and expertise as a practitioner of physical therapy and has over twelve years of dedicated SPHM experience with an emphasis to providing early and progressive mobility. Brad is a Certified Safe Patient Handling Professional and is currently serving as the chairman for the ASHPHP Examination Committee. He previously served on the ASPHP Board of Directors and chaired the Certification Executive Committee.
This webinar is FREE for members and non-members