September 14th, 2023 – Radiology and SPHM: A Perfect Marriage
Presented and recorded live September 14th, 2023 from 2 PM – 3 PM Eastern
This webinar is sponsored by Jamar Health Products and is FREE to attend.
Overview
Many safe patient handling and mobility (SPHM) practices are hospital focused and targeted at preventing patient handling injuries for nursing and rehabilitation staff. Radiology technologists are another group of healthcare workers who are also risk of sustaining patient handling injuries but have received minimal attention in SPHM. Some of their risks of injury are due to barriers from the medical diagnostic equipment (MDE) design and the lack of awareness of SPHM equipment available to assist patients with disabilities. At the same time, these barriers can cause difficulty for patients with disabilities from receiving routine diagnostic services or needed treatments. This presentation will discuss how SPHM can play an important role in enhancing the quality and safety in medical services provided by radiology technologists and received by patients with disabilities.
Objectives – After this session, participants will be able to:
Describe the unique patient handling challenges radiology technologists encounter and the impacts on safety and quality
Identify available SPHM technology for Radiology to enhance safety and quality for both staff and patients with disabilities
Discuss integrating SPHM practices in Radiology in hospital and ambulatory settings to enhance safety and quality
This webinar is sponsored by:
Meet the Speaker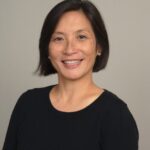 Yeu-Li Yeung, MS, OT/L, CPE, CSPHP
Yeu-Li Yeung has extensive experience working in healthcare ergonomics and safe patient handling and mobility (SPHM). She is the Patient Care Ergonomics Coordinator at Duke University and Duke Health. She has implemented and manages the SPHM program at Duke University Hospital and ambulatory clinics. She is also responsible for conducting ergonomic evaluations and training in non-SPHM work areas as well as providing consultations on designs and planning. She has presented numerous times at national SPHM, ergonomics, and safety conferences and published in peer-reviewed journals. She provides lectures on SPHM at Duke University School of Nursing and Occupational Therapy Doctorate Program. Ms. Yeung is an occupational therapist, a certified professional ergonomist, and a certified safe patient handling professional.
Provider approved by the California Board of Registered Nursing, Provider Number CEP 15826, for 1 contact hour.
---
Once the payment is confirmed, you will receive a confirmation email with link to register* to the webinar.
*You must register to be able to access to the webinar. Check your spam folder if you do not receive the registration email after purchase.