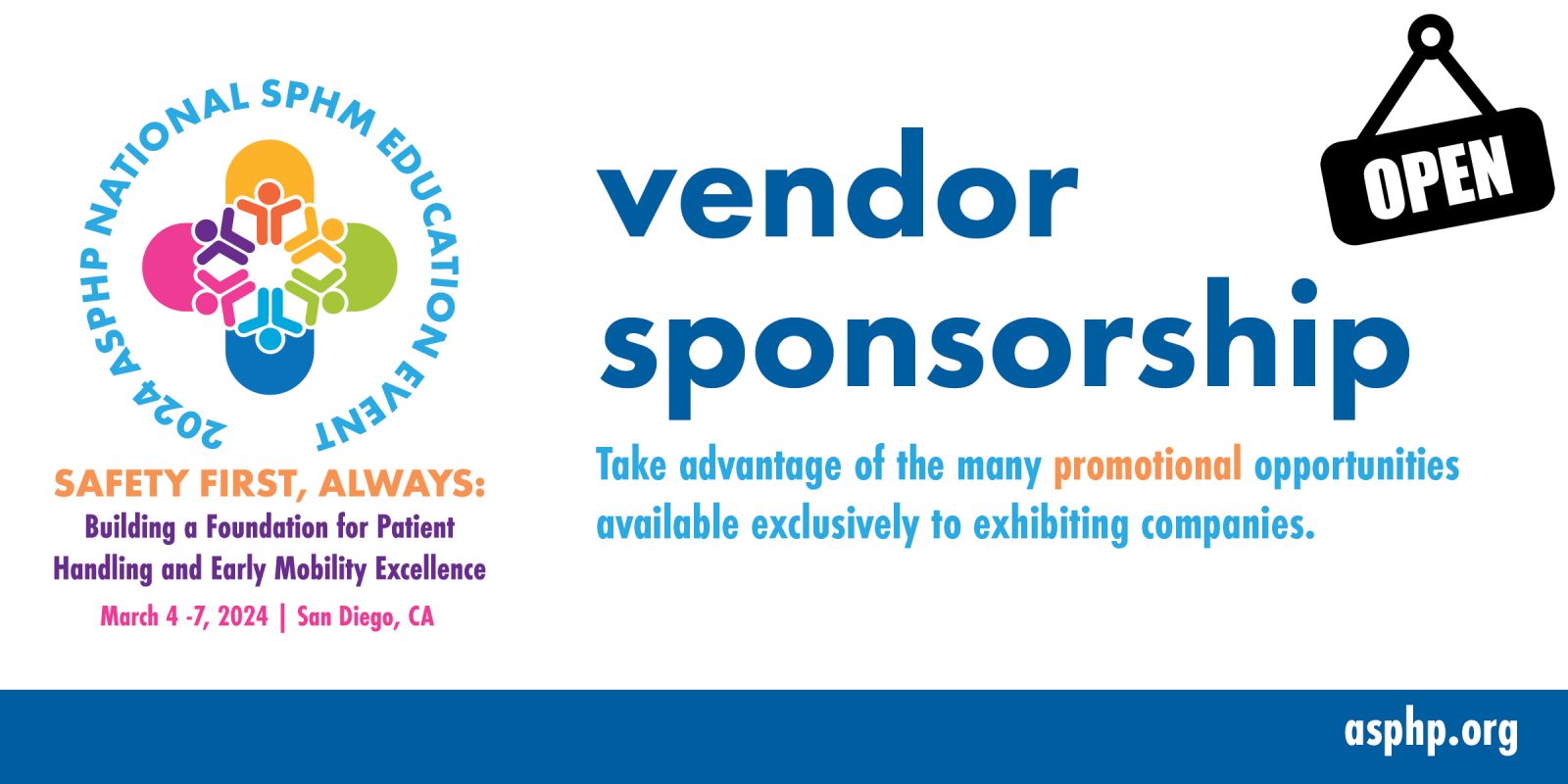 Sponsor and Exhibit Registration is open!
We invite your company to take center stage at the ASPHP 2024 National SPHM Education Event as an exhibitor and/or sponsor. This premier event offers an unparalleled opportunity to engage with prospective customers in the field of safe patient handling and mobility.
Partner with ASPHP-Engage with prospective customers by partnering with ASPHP in this state-of-the-art event and ensure your products and services will be noticed by our involved audience of safe patient handling professionals. In addition to sound and practical presentations, attendees will participate in up to four hours of structured, case-based, hands-on connectivity with you and your equipment in the Exhibit Hall!
Why Exhibit with Us:
• Direct Access to SPHM Professionals.
• Up to Five Hours of Hands-On Connectivity.
• Tailored Sales Packages to Suit Your Needs.
• Unrivaled Exposure.
Our dedicated team will work closely with you to customize a package that aligns with your goals and budget. Your products and services will shine in front of our highly engaged audience.
Join us and be a part of the future of SPHM!
For complete details on exhibitor and sponsorship opportunities, download our Exhibit Prospectus and Exhibit Registration form.  Sponsor opportunities and booth spaces are available on a first come first serve basis.  Sign-up now!
Contact Annie Wiest at awiest@asphp.org for more information.