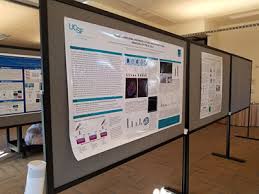 Call for Posters
Submission Deadline:  October 26, 2021
Author Notification by December 11, 2021
ASPHP invites those interested in presenting a poster presentation at the 2022 ASPHP National SPHM Education Event to submit a proposal no later than October 26, 2021. Poster abstract submissions should align with sound and innovative safe patient handling and mobility (SPHM) research and project. Topics that support SPHM directly or indirectly are encouraged.
Submitted abstracts will be peer-reviewed. Accepted abstracts will be included in the conference materials, and authors will receive a Certificate of Acknowledgment.
All authors will be advised via e-mail. At least one author will be required to register for the Event. Abstracts will be included in the Event handouts only if at least one author has paid registration to attend the conference no later than February 1, 2022.
Poster boards are 8ˈ x 4ˈ. The Poster Abstract Committee reserves the right to refuse any contribution that is not appropriate to the conference or not of sufficient scientific or technological merit. Abstracts that are promotional in nature, or advertising a specific company or product, will not be accepted.
Please download submission form here.
How to Create a Research Poster