The Association Board of Directors consists of practitioners and educators that are leaders in the safe patient handling industry. They have emerged as premier professionals in the field and have provided knowledge and best practices for application in the workplace.
ASPHP Board of Directors Role and Responsibilities 
ASPHP Executive Officers
PRESIDENT, ASPHP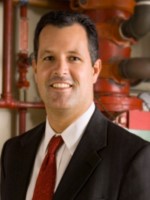 Edward Hall, MS, CSP, CSPHP
Ed serves as Chief Executive of Strategic Risk Ventures for The Risk Authority Stanford. With over 20 years of diverse risk and insurance management experience, Ed is an authority in managing risks in healthcare and industrial sectors. He served as the Director for Managing Risk Enterprise-wide for self-insured Workers Compensation and Medical Malpractice trust for many years. He is nationally recognized for his development of innovative loss control risk management programs which have led to dramatic increases in both patient safety and financial savings. His knowledge and leadership helped Stanford Health Care receive the "Best Practice Award" for safe patient handling. Ed received a BS in Fire and Safety Engineering and an MS in Loss Prevention and Safety from Eastern Kentucky University and is also a Certified Safety Professional (CSP).


VICE PRESIDENT, ASPHP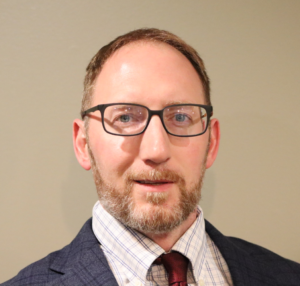 Robert Masterman, MSPT, CSPHC
Rob is a Physical Therapist with 15 years of experience in acute and rehabilitation settings.  He has assisted with the development of SPH education used in affiliation with the University of Rochester Medical Center.  He is currently the primary Physical Therapist in Highland Hospital's Intensive Care Unit and the Co-Chair of the Safe Patient Handling and Mobility Team.  He is the Co-Chair of the Governance Committee and active on the Education Committee.   Rob is a Certified Safe Patient Handling Clinician and has been published in the International Journal of SPHM.  Past speaking engagements include Highland Hospital's Geriatric Teaching Day and Clinical Grand Rounds, ASPHP webinar presentations and the SPHM Summit panel on Challenging Patients.  He was a co-presenter at the ASPHP's national educational event.  Rob is also involved in education at St. John Fisher College as a guest lecturer on SPHM for the Wegman's School of Nursing.
PAST PRESIDENT, ASPHP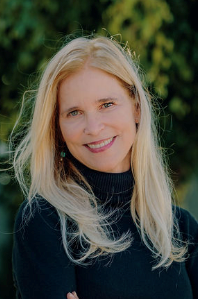 Susan Gallagher, PhD, MSN, MA, RN, CBN, HCRM, CSPHP
Susan Gallagher, is a trained wound ostomy continence nurse, certified bariatric nurse, health care risk manager and certified safe patient handling professional. She has certificates in Six Sigma-Health Care and Six Sigma LEAN. Susan holds a masters degree in nursing, a masters degree in religion and social ethics, and a PhD in policy ethics. She is a recognized expert in safety and outcomes with emphasis on bariatrics, skin/wound care, safe patient handling and mobility, and loss control. She lectures internationally and has authored over 200 articles, books or book chapters. Her professional objective is to assist organizations capture quality and sustainability through customer sensitive initiatives, supported by quantitative performance improvement outcomes.
SECRETARY / TREASURER, ASPHP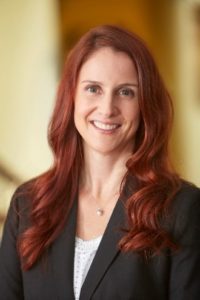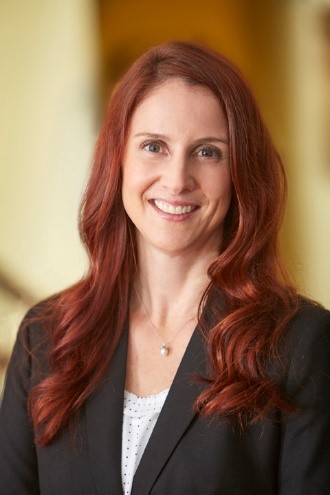 Kelsey McCoskey, MS, OTR/L, CPE, CSPHP
Kelsey McCoskey has been an Ergonomist with the U.S. Army Public Health Center for 18 years. She performs applied research projects, site assessments and handles regulatory compliance issues. She is responsible for conducting training and development and assessment of ergonomic programs. Her primary areas of interest include patient handling and healthcare ergonomics, especially the implementation of SPHM programs. She earned a Bachelor's degree from the University of Delaware and a Master's degree in Occupational Therapy from Shenandoah University. She is adjunct faculty at the Uniformed Service University of Health Sciences. Ms. McCoskey is certified by the Board of Certification in Professional Ergonomics as a Certified Professional Ergonomist and as a Certified Safe Patient Handling Professional by the Association of Safe Patient Handling Professionals.
ASPHP Board Members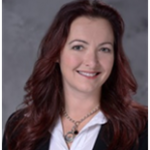 Margaret Arnold, PT, CEES, CSPHP
Margaret Arnold has over 20 years' experience as a PT, and is owner of Inspire Outcomes LLC, a safe patient handling / early mobility consulting company. Certified in Ergonomic Evaluation and a Safe Patient Handling Professional, Margaret managed a SPHM program for over eight years, where WMSDs were reduced by 95%. She has taught SPHM to university DPT programs and national rehabilitation hospitals, integrating evidence-based practice with SPHM for rehabilitation. She has spoken extensively at national and international conferences on SPHM and early mobility. Margaret developed the earlymobility.com website, has done a TED talk on SPHM and early mobility, and has published in this area. Margaret is currently working on rehabilitation outcomes research for patients with stroke with SPHM.
Timothy Buchanan, MSN, RN, NPD-BC, CSPHP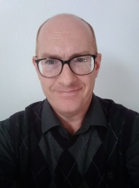 Married with 3 children. 28 plus years nursing/medical experience-Retired USAF/USA Nurse-critical care, emergency medicine, aeromedical evacuation, paramedic. 10 plus years SPHM experience-VA Saint Louis Health Care System Safe Patient Handling and Mobility (SPHM) Facility Coordinator (FC) and VISN 15 Lead SPHM Point of Contact-provides leadership and assumes responsibility for the development, implementation, coordination, maintenance, and continuous evaluation of the SPHM program. SPHM FC position incorporates research and applies evidenced-based SPHM patient care initiatives. Adjunct clinical faculty for 3 universities in St Louis metropolitan area. National and Regional SPHM Conference speaker. Contributing Author for SPHM for Fundamentals of Nursing textbook and Clinical Skills Guide.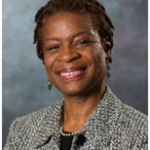 Ruth Francis, MPH, MCHES
Ruth Francis has over 25 years of international, corporate, association, government, and community health education and promotion experience, and she works for the American Nurses Association (ANA) as a Senior Policy Advisor in the Nursing Practice & Work Environment Department. Ruth currently leads ANA's Immunization, Safe Patient Handling & Mobility and Falls, Needle Stick Prevention, Nurse Fatigue and Incivility, Bullying and Workplace Violence programmatic work, representing ANA at national and federal stakeholder meetings. She is also involved in the ANA Care Coordination Initiative and Healthy Nurse, Healthy Nation™.
In previous positions, Ruth has led the development of a variety of health education and other health-oriented programs including management of a multi-site federal health campaign for adolescent girls, provision of technical assistance to health workers in a multi-country contract, management of the education component of Washington State's CHILD Profile immunization registry and health promotion program, as well as educational oversight and training of staff in 13 March of Dimes chapters. Ruth and her team members have received recognition for their work, including the National Health Information Award, National SOPHE Award for Health Education Excellence, the State of Washington Governor's Award for Quality & Performance, and an Education Emmy.
Ruth received her master's degree from Loma Linda University in California, and she is certified as a Master Health Education Specialist.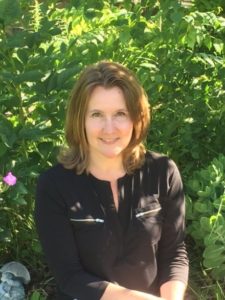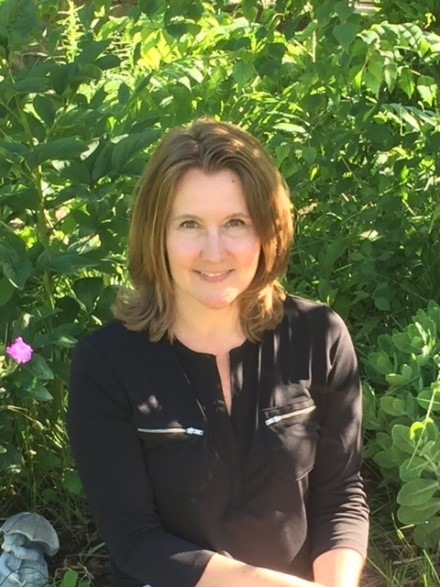 Tricia Jaworski, OTR/L, CSPHP
An Occupational Therapist for over 20 years, Tricia has worked at Advocate Aurora Health in Wisconsin for 23 years. Advocate Aurora Health is the 10th largest non for profit health care system in the United States. Tricia's professional practice area experience includes adult inpatient acute care, various types of intensive care units, inpatient rehabilitation, subacute, outpatient ortho and neuro, work conditioning, pediatrics and birth to three services. Currently her focus is Safe Patient Handling Mobility (SPHM) programming and team member safety. Tricia is a System Safe Patient Handling Mobility Coordinator providing SPHM services for 15 Hospitals in WI, Aurora at Home – Home Care services, Zilber Hospice as well as numerous clinics across South Eastern Wisconsin. Tricia is certified as an Occupational Therapist through NBCOT and is a Certified Safe Patient Handling Professional (CSPHP). Tricia serves on the Alumni Association Board of Directors for the School of Health Professions at Concordia University Wisconsin. As a member of the ASPHP, Tricia has been active with the education committee and co-chairs the marketing committee. Tricia is a co-chair of the WI SPHM Network, offering SPHM educational opportunities, conferences, networking and support for those involved with SPHM across the state of WI.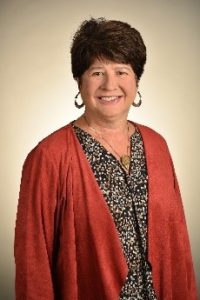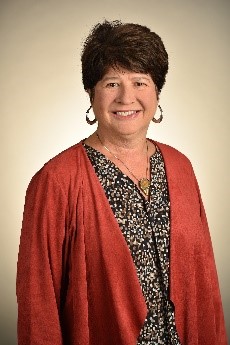 Renee Kielich, RN, BA, CSPHP
Renée Kielich RN, is a SPHM Clinical Consultant with Liko/Hill-Rom. She has a variety of Healthcare experience in many areas. Her experience includes direct patient care and Leadership roles in Critical Care, Occupational Health, Workers Compensation and Loss Prevention. Her accomplishments include implementing a Safe Patient Handling program from "design through implementation" during a major Hospital construction project. In her role as a consultant she assists facilities with program & policy development, program implementation and education plans. Renée is a Certified Safe Patient Handling Professional and has a special interest in Culture Change relating to SPHM programming and integrating this programming into patient care quality initiatives. Renée served as the President of the Association of Safe Patient Handling Professionals (2017-2018).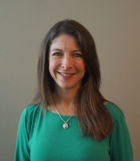 Nancy McGann, PT, CSPHP
Nancy McGann has worked as a physical therapist and ergonomic consultant in industry and healthcare for 31 years. For the past 14 years, she has worked for SCL Health in ergonomics and SPHM. She is currently the System Manager of Clinical Associate Safety. For the past 5 years she was the System Manager for Ergonomics and SPHM. She works in the Corporate Quality and Safety Department. She has spoken extensively in the areas of ergonomics and SPHM on state and national levels. Prior to working for SCL Health based in Colorado, she worked for a critical access hospital in Idaho, and for Braintree Rehab and Brigham and Women's hospital in Boston. Her passion is to prevent harm by creating an environment that promotes safe mobilization throughout the continuum of care.  .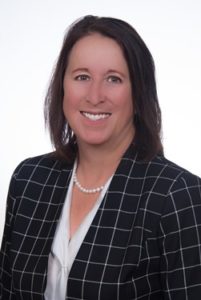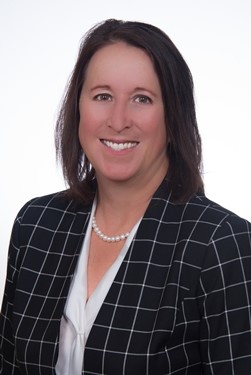 Vicki Missar, MS, CPE, CSPHP, CHSP, SSBB
Vicki J. Missar is an Associate Director for Aon Global Risk Consulting in the US. She is a thought leader and oversees three casualty product lines including Ageonomics ™, Health Care, and Musculoskeletal Claims Validation. As a Guest Lecturer for the Harvard School of Public Health, Vicki is viewed as an expert in developing solutions for employers around aging workers, integrated health, safety and wellbeing, and systems thinking. She is a six sigma black belt, has numerous certifications, and is on the board of directors for the Association of Safe Patient Handling and the North Texas Chapter of the Human Factors/Ergonomics Society. Vicki is also part of the American Nurses Association Annual Summit for Nursing Practice & Work Environment that is focusing on policy development for key issues facing nurses.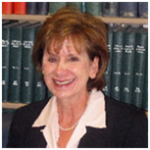 Mary Ogg, MSN, RN, CNOR
Mary J. Ogg, MSN, RN, CNOR, is a senior perioperative practice specialist at the Association of periOperative Registered Nurses (AORN). Her primary responsibility is authoring guidelines (Safe Patient Handling and Movement, Surgical Smoke Safety, Moderate Sedation, Local Anesthesia, Complementary Care Interventions, Electrosurgery, Lasers, and Sharps Safety). Other responsibilities include providing consultative services regarding perioperative nursing practice, and creating products and education materials that support the perioperative professional's safe workplace practice. Products include the development of AORN tool kits and videos for safe patient handling and movement, sharps safety, surgical smoke evacuation, workplace safety, and cultural competence in the perioperative setting.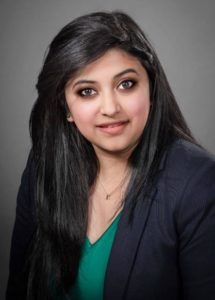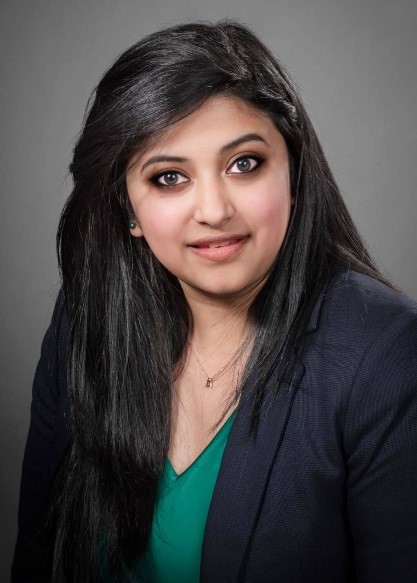 Asha Roy, OTD, OTR/L, MBA, MAS PS HQ, CSPHP, CWcHP, CEAS II, AOEAS
Director, Workforce Safety, Northwell Health
Asha is an Occupational Therapist by trade with an extensive background in injury prevention and absence management. She has a doctorate in OT with a specialization in Administration and Practice Management that has allowed her to successfully navigate the organizational barriers associated with change management initiatives in large organizations. Asha has worked on safe patient handling program development in 20+ hospitals and two sub-acute rehabilitation & skilled nursing facilities with over 6,600 hospital and long-term care beds in New York. She works closely with the risk management division to analyze each injury towards identifying opportunities and vulnerabilities. Using her analytical skills and working with the finance team, her team successfully developed a plan to procure the required equipment for all sites while using the large size of Northwell Health System as leverage to negotiate pricing with various equipment vendors. Her engagement efforts have led to successful statewide education events (conferences and webinars) to promote current evidence-based safe patient handling and mobility practices. She is a Board Member for the Association of Safe Patient Handling Professionals and an active member of the Education Committee.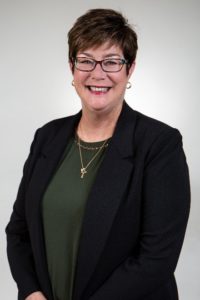 Susan Salsbury, BS, OTR/L CDMS, CSPHP
Susan Lennon Salsbury, BS, OTR/L, CDMS, CSPHP is a 1980 graduate of The Ohio State University with a Bachelor of Science in Allied Health Professions. Susan has advocated for a comprehensive Safe Patient Handling and Mobility program for OhioHealth, a multi hospital healthcare organization for the last 16 years. She has presented programs locally, statewide and nationally on Transitional Work, Ergonomics and Safe Patient Handling and Mobility and Falls Prevention. Susan has multiple publications in peer reviewed journals about her work with safe patient handling and mobility. She is a member of the American Occupational Therapy Association, the Ohio Occupational Therapy Association and the Association of Safe Patient Handling Professionals. She is a Board Member for the Association of Safe Patient Handling Professionals and co-chairs the Education Committee. Susan actively participates in the ASPHP Certification Committee. She was recognized nationally in April 2018 with the Advocacy Award for Safe Patient Handling from the Association of Safe Patient Handling Professionals. She is a passionate lifelong learner with the goal to promote evidence- based practice for the health and safety of both patients and health care workers.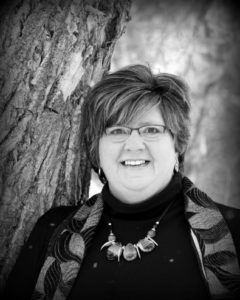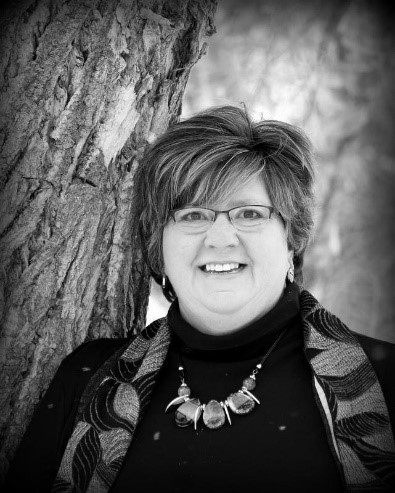 Rhonda Turner, MSN, RN, CSPHA
Rhonda Turner has been in healthcare for 34 years in various roles. She acquired her BSN in 2014 and was inspired to go after her MSN-Leadership to be a stronger voice for the frontline, graduating in 2018. She currently works as a RN Operations Support Specialist and her primary role includes supporting onboarding, education, quality metrics, strategic initiatives, through partnering with leadership and the bedside staff. She continues to empower her colleagues, bedside to  leadership by identifying methods to increase awareness around SPHM, fall prevention, and to demonstrate how a comprehensive program can positively impact patient outcomes while reducing injuries to the patients and frontline staff. She is a visionary leader,  has been on the national speaking platform since 2015,  became a CSPHA in 2015,  joined the Board of ASPHP in 2019,  has traveled internationally presenting on how to build sustainable SPHM Programs and caring for patients of size,  and is now stretching her wings as a published author.
Outgoing Board Member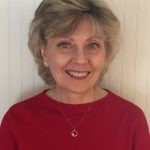 Patti Wawzyniecki, MS, CSPHP
Patti Wawzyniecki has 35 years' experience in the field of employee health and safety as an Ergonomist and Industrial Hygienist. She is a Certified Safe Patient Handling Professional and former Certified Industrial Hygienist (CIH). Wawzyniecki has held positions in private and government organizations. For 13 years, Wawzyniecki initiated and managed a SPHM program at a public university hospital and research center. For three years, Wawzyniecki was Safety Programs Manager for HoverTech International, assessing and advising healthcare institutions in the U.S. on SPHM. Patti is currently an SPHM consultant. She has spoken on this topic at state and national conferences. Wawzyniecki graduated from LaSalle University with a bachelor's in Biology, and received a Master's in Public Health from UMass.
Association Advisor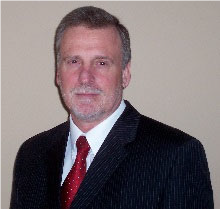 Kent W. Wilson, CIE, CSPHP
Kent Wilson has been involved with safety and health promotion for over 30 years.  He has performed ergonomic and safety evaluations for over a hundred healthcare facilities around the world and assisted them with the writing and implementation of their Safe Patient Handling policies and programs.  He is a Certified Industrial Ergonomist (CIE) and a Certified Safe Patient Handling Professional (CSPHP). Mr. Wilson takes an active role in the development of regulatory standards and has been a member of several American National Standards Institute (ANSI) committees. He has testified before Occupational Health and Safety Administration (OSHA) in ergonomics for the development of national standards and helped write the position statement for the American Industrial Hygiene Association on patient handling to Congress.  He co-authored the whitepaper for the American Nurses Association (ANA) and the Association of Safe Patient Handling Professionals (ASPHP) titled, "Advancing the Science and Technology of Progressive Mobility".  Mr. Wilson is a frequent invited speaker for national conferences on Patient Handling management and the Bariatric patient.  He is the recipient of the 2019 Safe Patient Handling Advocacy Award from the ASPHP and participates on multiple committees for this association related to certification.  He is a full member of the Human Factors and Ergonomics Society, The American Society of Safety Professionals, The American Industrial Hygiene Association and the Association of Occupational Health Professionals.  Mr. Wilson is a past Chair of the Ergonomics Standing Committee for the National Safety Council and the founding member and Past President of the Association of Safe Patient Handling Professionals.
Certification Advisor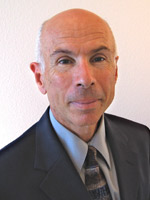 Guy Fragala, Ph.D., PE, CSP, CSPHP
Dr. Fragala has over 35 years of experience as an Occupational Safety and Health professional and is a national expert in the application of ergonomics to the healthcare setting. Dr. Fragala  is the Champion for the Creating a Safer Environment Program for Joerns Medical. He has participated in many field research studies, investigating the benefits of an ergonomics-based injury prevention program for healthcare workers. Dr. Fragala has also served as an advisor to OSHA regarding the development of ergonomics programs, standards and guidelines. He has been a consultant to a wide range of American industries including many healthcare organizations. Dr. Fragala has been an invited guest speaker at numerous national conferences. His book entitled, Ergonomics: How to Contain On-the-Job Injuries in Healthcare, published by the Joint Commission on Accreditation of Healthcare Organizations, has influenced much of the work today related to healthcare ergonomics and safe patient handling programs.