2022 ASPHP National SPHM Education Event

March 7 – 10, 2022  ♦ Glendale, AZ
This event will provide you with practical strategies and implementation tips that can be adapted and applied to your SPHM program. National and international speakers will present topics such as OSHA mandates, science of injury, featured programs, creative strategies for training, equipment selection and 4 hours of scenario-based hands-on sessions.
This is the perfect opportunity to network, learn, and collaborate with leaders and peers.
Our keynotes:
"Chronic Pain and Addiction: A Complex Co-occurring Disorder," featuring nationally known public speaker and author Mel Pohl, MD, DFASAM. Thomas (Tom) J Jeffers, MBA, as he reviews efforts to collaborate with various organizations to incorporate mobility language into healthcare quality metrics. Ruth Francis, MPH, MCHES will review the new content in The Safe Patient Handling and Mobility Standards 2nd Edition. And join our keynotes Timothy (Tim) Buchanan, MSN, RN, NPD-BC, CSPHP and Timothy Lee, PT, DPT, CEAS II to learn how to collaborate with the emergency management team to have a sound and meaningfully SPHM in the disaster preparedness plan. 
Visit the event official site to learn more. The 2022 National Event's jam-packed agenda with breakout sessions divided into different tracks. Get your budget in and plan to attend.
Registration opens soon.
ASPHP offers unbeatable brand exposure – get your products and services noticed by our engaged audience of safe patient handling professionals.  
Connect with Participants through Exhibit Booths, Hands-On Sessions, and Sponsored Events! For complete details on Exhibitor and Sponsorship Opportunities, visit our national event exhibit and sponsor page.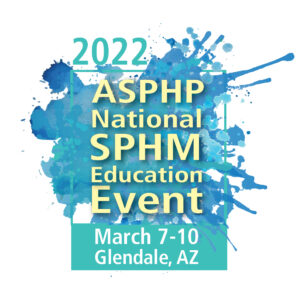 Many thanks to the below sponsors and exhibitors for supporting our 2022 National SPHM Education Event.
Sponsors and Exhibitors
Freedom Medical – Grand Opening Reception Sponsor
HillRom – Keynote Speaker Sponsor
HoverTech International – Annual Membership Reception and Breakout Session Sponsor
Molnlycke – Keynote Speaker Sponsor
Tollos, Inc. – Keynote Speaker and Attendee Bag Sponsor
Exhibitors
AliMed, Inc.
American Nurses Association
Amico Mobility Solutions
Ansell
Bioventus
Frontier Therapeutics
Guldmann Inc.
Handicare
Jamar Health Products
LINET
Northwell Health
The Celebration Institute
The Johns Hopkins Hospital
Vancare, Inc.
Visioning Publishing
Wy'East Medical Corporation