2022 ASPHP National SPHM Education Event

Mark Your Calendar
March 7 – 10, 2022  ♦ Glendale, AZ
This event will provide you with practical strategies and implementation tips that can be adapted and applied to your SPHM program. National and international speakers will present topics such as OSHA mandates, science of injury, featured programs, creative strategies for training, equipment selection and 4 hours of scenario-based hands-on sessions.
This is the perfect opportunity to network, learn, and collaborate with leaders and peers.
ASPHP offers unbeatable brand exposure – get your products and services noticed by our engaged audience of safe patient handling professionals.  
Call for Posters
ASPHP invites those interested in presenting a poster presentation at the 2022 ASPHP National SPHM Education Event to submit a proposal no later than October 26, 2021. Poster abstract submissions should align with sound and innovative safe patient handling and mobility (SPHM) research and project. Topics that support SPHM directly or indirectly are encouraged.  Click here to learn more. 
Connect with Participants through Exhibit Booths, Hands-On Sessions, and Sponsored Events! For complete details on Exhibitor and Sponsorship Opportunities, visit our national event exhibit and sponsor page.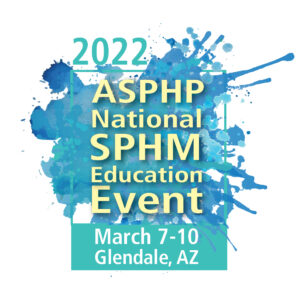 Many thanks to the below sponsors and exhibitors for supporting our 2022 National SPHM Education Event.
Sponsors and Exhibitors
Freedom Medical – Grand Opening Reception Sponsor
HillRom – Keynote Speaker Sponsor
HoverTech International – Annual Membership Reception and Breakout Session Sponsor
Molnlycke – Keynote Speaker Sponsor
Tollos, Inc. – Keynote Speaker and Attendee Bag Sponsor
Exhibitors
American Nurses Association
Amico Mobility Solutions
Ansell
Guldmann Inc.
Handicare
LINET
Vancare, Inc.
Visioning Publishing
Wy'East Medical Corporation