June 8, 2022 – Fabulous Friction: Creative Ways to Use Friction Reducing Sheets to Promote Neuroplastic Principles
Presented live June 8th, 2022 2 pm – 3 pm Eastern
Overview
This fun, dynamic presentations will provide some creative ways to use Friction Reducing Sheets to help improve mobility across the spectrum of recovery. Jamie provides a quick overview of Friction and it's role in movement, both as a friend and a foe. She presents many video examples in a variety of positions with ideas for progression and regression of activities for both the physical and occupational therapy clinicians. Neuroplastic principles will be reinforced throughout the session. This session is targeted primarily to physical and occupational therapists.
Objectives – After this session, participants will be able to:
Review the role of friction in movement
Understand how friction can inhibit application of neuroplastic principles & movement
Provide solutions to optimize movement using friction reducing sheets
Meet the Speaker
Jamie Haines, PT, NCS, DScPT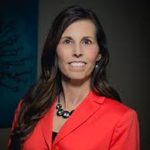 Jamie Haines is an Associate Professor in the Physical Therapy Department at Central Michigan University. She received her Master of Science in Physical Therapy from Grand Valley State University (1995) and a DScPT from Oakland University (2014). She is a Board Certified Neurologic Clinical Specialist through the American Board of Physical Therapy Specialties, certified in 2005 and recertified in 2015 and is a Parkinson's Foundation Physical Therapy Faculty Scholar. Jamie has been recognized for her dynamic teaching style and received Excellence in Teaching Awards in 2020 at CMU and in 2009 at Delta College. Jamie oversees physical therapy services at Hands for Health, a student led pro bono clinic at CMU and supervises students in the program's weekly exercise and dance classes for people with neurologic conditions. Her research interests include health promotion for people with neurologic conditions and use of assistive mobility technology for rehabilitation. Her goal as an educator is to develop the next generation of physical therapists who are dynamic and knowledgeable to promote successful management of neurologic conditions across the continuum of care. Jamie has taught extensively on SPHM content throughout her curriculum in the DPT program, as well as locally and nationally for all members of the care team. She is a pioneer in developing and assessing the impact of SPHM curriculum to prepare her students for their role as SPHM advocates in the workplace. Jamie has published extensively including original research on SPHM education in DPT programs.
Provider approved by the California Board of Registered Nursing, Provider Number CEP 15826, for 1 contact hour.
– – – – – – – – – – – – – – – – – – – – – – – – – – – – – – – – – – – – – – – – –
Once the payment is confirmed, you will receive a confirmation email with link to register to the webinar.
You must register to be able to access to the webinar. Check your spam folder if you do not receive the registration email after purchase. 

Please log in for member registration.