December 14th, 2022 – Evaluating your SPHM program. How to focus your energy where it is most needed for program success and sustainability
Presented and recorded live December 14th, 2022 from 2 PM – 3 PM Eastern
Overview
One of the ANA interprofessional standards is program evaluation but where do you start? In this webinar, we will share the key elements of a comprehensive SPHM program evaluation and will share tools and templates for you to use in your own facility.
Objectives – After this session, participants will be able to:
By the end of this presentation, learners will be able to identify the key areas of program evaluation for their facilities
By the end of this presentation, learners will be able to discuss how to use an evaluation template to drive a SWOT analysis
By the end of this presentation, learners will be able to evaluate the effectiveness of the frontline SPHM framework
---
Meet the Speaker(s)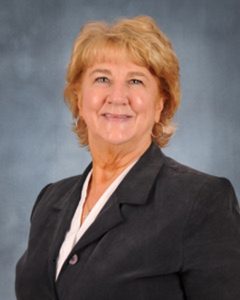 Susan Wyatt, RN, BSN
With dual degrees in Biology and Nursing, Susan recently retired from the Phoenix VA Health Care System where she successfully developed the Safe Patient Handling and Mobility (SPHM) Program, decreasing direct care staff lifting and repositioning injuries by greater than 70%. She has provided over a decade of program mentorship for multiple VA facilities and formally within her VISN serving as program lead. Observing structure variances between systems for this complex program, she developed a scoring matrix tool based on national VHA directive to provide systematic assessment of facility program implementation to help facilities quickly identify gaps.
Susan specializes in developing interdisciplinary SPHM and Early Mobility processes, staff and patient education, workflow, product distribution and ergonomic evaluations to identify high risk patient care tasks and solutions to prevent related patient and staff injuries. Utilizing SPHM as a foundation framework, she co-led a multidisciplinary team to implement early mobility in the ICU, publishing the process in Integrating Safe Patient Handling and Early Mobility: Combining Quality Initiatives.
Recognizing the importance of high reliability in multidisciplinary early mobility process implementation across systems, Susan recently served with an elite team nationally as SME to create a statistically valid VA mobility tool to link common mobility screening language with SPHM equipment to promote safety and patient mobilization across the spectrum of care.
Through years of experience and observation, Susan believes choosing to continue working as Senior Consultant for EarlyMobility.com, solidifying the link between SPHM and Early Mobility is logical and imperative for all, including facility, staff, patient and family. Favorite quote: "Do the best you can until you know better. Once you know better, do better." Maya Angelon.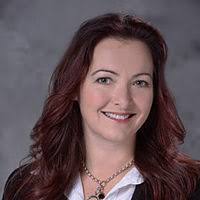 Margaret Arnold, PT, CEES, CSPHP
CEO of EarlyMobility.com, Margaret is an expert in Early Mobility. She has over 27 years of experience as a PT, specializing in back injury treatment and prevention, industrial rehabilitation, ergonomics, and safe patient mobility.
Margaret has presented a TED talk on early mobility and safe patient handling and presents extensively at both domestic and international conferences related to PT, Early Mobility and Safe Patient Handling. She is also the editorial advisor on Early Mobility for the International Journal of Safe Patient Handling and sits on the board of directors for the American Safe Patient Handling Association. She has published extensively on both topics and is a pioneer in integrating early mobility programs with safe patient handling programs.
Margaret sits on the Board of Directors of the ASPHP, is Co-chair of the Education Committee and leads the National Curriculum Task Force for integrating SPHM principles into graduate professional education.
Provider approved by the California Board of Registered Nursing, Provider Number CEP 15826, for 1 contact hour.
---
Once the payment is confirmed, you will receive a confirmation email with link to register* to the webinar.
*You must register to be able to access to the webinar. Check your spam folder if you do not receive the registration email after purchase.
Please log in for member registration.