ASPHP Board of Directors Election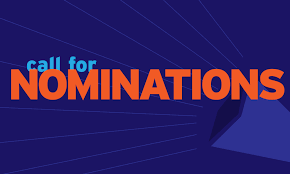 2023 ASPHP Board of Directors Election
ASPHP is requesting nomination of candidates for the 2023 Board of Directors election. Three  (3) seats will be vacated in March 2023. We are looking for passionate, committed SPHM practitioners to help move our organization forward as it strives to help achieve universal SPHM.
Our efforts make an impact in our places of work with our colleagues and employers, in our neighborhoods with those receiving care within the healthcare continuum and with legislators focused on improved patient and worker safety.
You may nominate yourself or someone you know. We seek those persons who can work with board colleagues and staff to grow our outreach and education and help us as we work cooperatively with other organizations in pursuit of our mission. To realize accomplishments in all our endeavors, we need a group of dedicated persons with diverse talents and skill sets. Don't overlook those valuable professionals who are retired from meaningful careers and seeking a way to contribute on a schedule that permits their leisure pursuits.
Nomination and Election Process
All nominations for Board of Directors will be reviewed by the ASPHP's Nomination Committee, which is comprised of two members of the Board and the President who serves as the Chairperson. The Nomination Committee will interview and verify all candidates. The final list of nominees will be selected based upon their portfolio, along with the total number of vacant seats and number of nominations received from the membership.
All final nominees will be informed of their selection to be placed on the election ballot. Nominees will be listed alphabetically on the ballot, and their portfolio will be shared with the membership (i.e., credentials, professional experience, previous Board and leadership experience).
2023 Election Dates
Deadline for nomination submissions is December 15, 2022.
Voting will be opened to the membership January 10–31, 2023.
Results of the election shall be announced at the ASPHP Annual Meeting on March 21, 2023 in Glendale, Arizona.
Nomination Guidelines
All nominations should be submitted using the 2023 Board of Directors Nomination Form. Please email completed forms to ASPHP Headquarters at info@asphp.org, Subject: 2023 Board of Directors Nominee. All nominees must be a part of the ASPHP membership. You may nominate yourself or an individual that you are confident falls within the aforementioned criteria.
Thank you for your commitment to our organizational pursuits and the future of ASPHP!
Asha Roy, OTD, OTR/L, MBA, MAS PS HQ, CSPHP, CWcHP, CEAS II, AOEAS
Chairperson, 2023 ASPHP Nomination Committee