ASPHP National SPHM Education Event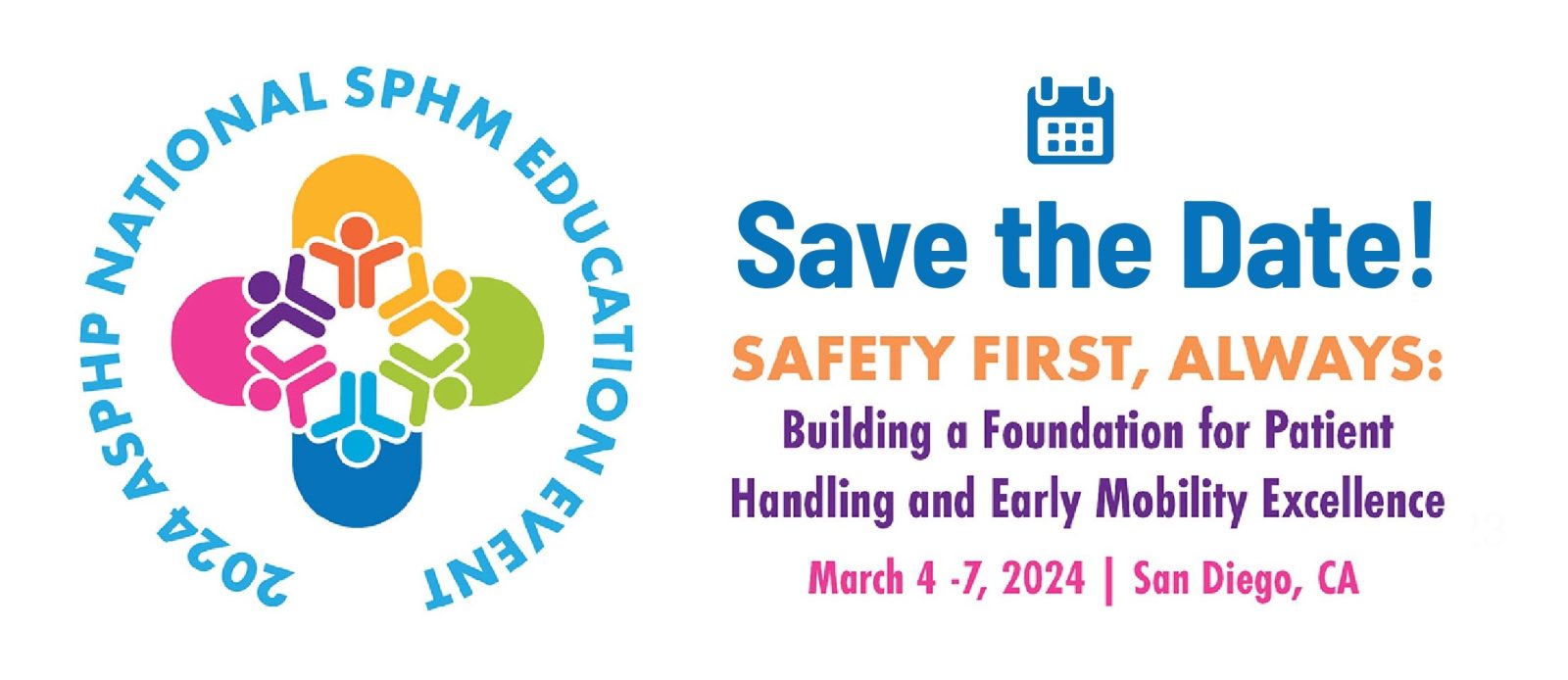 Mark Your Calendar!
The 2023 ASPHP National SPHM Education Event, March 4-7, 2024, San Diego, CA will provide you with cutting edge strategies and implementation tips that can be adapted and applied to your SPHM program.
Plan to join us! Don't miss this opportunity to network, learn, and collaborate with SPHM leaders and peers.
Need approval for funding? ASPHP can help. Use this "Funding Request Justification Letter" template to send your request.
Call for Posters
Submission Deadline: October 31, 2023
Author Notification by December 31, 2023
Exhibit and Sponsor Opportunities
Partner with ASPHP-Engage with prospective customers by partnering with ASPHP in this state-of-the-art event and ensure your products and services will be noticed by our involved audience of safe patient handling professionals. In addition to sound and practical presentations, attendees will participate in up to four hours of structured, case-based, hands-on connectivity with you and your equipment in the Exhibit Hall! Click here to learn more.