Join the ASPHP today! Become a part of the UNITED VOICE for the practice of safe patient handling.
Membership to the Association of Safe Patient Handling Professionals, Inc. is open to all persons interested in the practice and profession of safe patient handling, regardless of level of education, profession or position. Membership is affordable and offers educational, professional and networking value.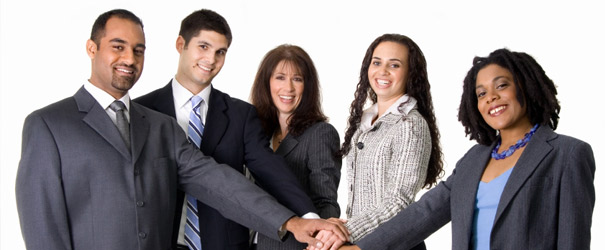 The ASPHP aspires to build a recognized and credentialed profession dedicated to the safety and comfort of caregivers and their patients.
The Association will continue to build organizational value by working with its membership to provide the information, education and networking opportunities that will honor its mission and assist its members in advancing their status within the field. Click here to learn more about ASPHP and its membership benefits.
Download ASPHP Membership Brochure Here.
Regular membership is $135 annually from May 1 to Apr 30.
New members:
Join between Feb 1 and Oct 30

, the membership dues is $135.

Membership expires on Apr 30 of the following year

.
Half Year Membership: New members can
join between Nov 1 to Jan 31

for $80.00 with

membership expired on the following Apr 30

.
Student/Retiree Membership: $75.00 annually (minimal 1/2 time student) from May 1 to Apr 30.
Student/Retiree New members:
Join between Feb 1 and Oct 30

, the membership dues is $75.

Membership expired on Apr 30 of the following year.
Student/Retiree Half Year Membership: New members can
join between Nov 1 to Jan 31

for $45.00 with

membership expired on the following Apr 30.
The membership dues are non-refundable.
Become A Member Now!
Choose A Membership Option Below:

Regular Membership
Enroll Now ►
Student / Retiree
Enroll Now ►

If you have changed your contact information, please update your profile here.
Member Benefits
ASPHP members benefit from networking and working together for common goals. We share ideas and best practices. We collaborate to advance education, outreach, research, certification and the advancement of universal SPHM.
There are lots of free and reduced-price benefits:
– Discounted price for live and archived webinars
– Free "members-only" webinars  (several per year) **NEW BENEFIT**
– Free subscription to the International Journal of Safe Patient Handling & Mobility**
– Discounted rate for National and Regional Networking Events
– SPHM tools, tips and resources for "members-only"
– ASPHP Newsletter
– Reduced rate for SPHM Certification Application and Maintenance
– ASPHP Members Gain Access to Exclusive Electronic Discussion Group, click here to learn more.
**This  benefit is sponsored by HoverTech International. The ASPHP recognizes and thanks HoverTech for their continued support. Click here to learn more on how to access to the Journal.
Online access subscription to the journal will be valid for active member during membership year. Member will have online access to the current edition of the journal beginning on the date of membership.  Members that join or renew after April 30, may experience a two-week delay before access to the International Journal of SPHM (IJSPHM) is granted. If you have joined or renewed more than ten business days prior, and are still unable to access the journal, please email info@SPHMjournal.com.
SPHM … Stronger Together!
Membership in the ASPHP is a unique opportunity to create something of value. The field of safe patient handling and mobility is populated with many types of persons who are passionate about the practice and the profession. Help us to discuss, educate and otherwise address SPHM issues in acute care, long term care, home care and ambulatory care. We are clinicians, educators, researchers, ergonomists and others that care deeply for the safety and health of our workers and patients/residents.
Any professionals looking to elevate their SPHM program and clinical application through the use of SPHM equipment, e.g: PTs, OTs, RNs, Safety professionals should consider joining ASPHP and become certified.
We make a concerted effort to keep those who are interested informed and educated about legislative activities at the state and federal levels. We actively advocate for our cause.
At time, ASPHP members would receive information from vendors through an ASPHP email. The E-Blast email service is income generated for ASPHP that will ultimately benefit our members. ASPHP does not share members' email addresses with third parties. Any commercial products or services displayed in these emails do not constitute endorsement by the ASPHP.
Keep your profession strong
Become A Member Now!
Choose A Membership Option Below:

Regular Membership
Enroll Now ►
Student / Retiree
Enroll Now ►