May 11, 2022 – Creating Sustainable Safe Patient Handling and Violence Prevention Programs in Health Care: A Systems Approach to Improving Worker and Patient Safety
Presented live May 11, 2022 2 pm – 3 pm Eastern
Overview
Manual patient handling and workplace violence are 2 of the leading causes of injuries to healthcare workers in the US. In fact, they account for over 50% of the injuries with days away from work and approximately 50% of worker compensation costs to healthcare organizations.
However, healthcare organizations usually address these hazards as very separate or 'siloed' issues and fail to realize they can be more effectively addressed using a comprehensive systems approach.
This session explores the relationship between SPHM and WPV in healthcare and true cost for healthcare organizations, workers, and patients if these issues are not addressed especially the context of increased and long lasting physical and psychological harms to healthcare workers that are related to the current pandemic.
The importance of creating a culture of worker & patient safety as a precondition for successful safety programs will be highlighted. Best practices that facilitate leadership support and employee engagement to overcome common barriers to program implementation and promote culture of safety will be discussed.
An evidence-based systems approach to developing effective and sustainable SPHM and WPV programs that highlights programmatic elements common to both programs will be explored.
Lastly, comprehensive and freely available resources that may assist participants and their healthcare employers to implement successful WPV and SPHM programs will be shared.
Objectives – After this session, participants will be able to:
Identify the full cost and benefits of SPHM and WPV programs for a healthcare organization
Define an evidence-based systems approach to developing effective and sustainable SPHM and WPV programs
Identify at least 3 freely available resources or tools that you can use that will assist to develop, implement, and evaluate effective SPHM and/or WPV programs
Meet the Speaker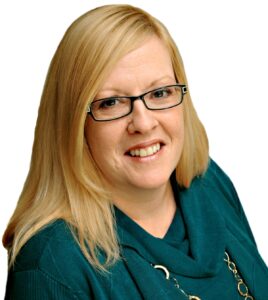 Lynda Enos, RN, BSN, MS, COHN-S, CPE
Ms. Enos is a certified occupational health nurse and certified professional ergonomist with over 30 years of work and consulting experience in industrial and health care ergonomics. She holds an undergraduate degree in nursing and a graduate degree in human factors/ergonomics from the University of Idaho.
Ms. Enos has worked with over 200 companies nationwide to develop and facilitate ergonomics and safety programs. Work experience includes consultation in safe patient handling and mobility (SPHM) and ergonomics for over 40 hospital systems, clinics, assisted living facilities, and home health and hospice services in the United States. Assistance includes development, facilitation, and evaluation of SPHM programs for up to 6 years per facility.
Since 2011, in the role of clinical consultant, Ms. Enos has assisted a large teaching hospital in Oregon to develop, and maintain a comprehensive SPH program, assist to address ergonomics related issues system wide, and provide clinical coaching and problem solving at the bedside to help nursing and other staff address patient mobility challenges.
In 2017, she completed a 2-year project for the Oregon Association for Hospitals and Health Systems (OAHHS) that included providing assistance to 5 hospitals in Oregon to evaluate and facilitate development of comprehensive workplace violence prevention (WPV) programs.
From 2015-2017 Lynda worked with 5 hospitals in Oregon to develop comprehensive WPV programs as part of project sponsored by the Oregon Association for Hospitals and Health Systems (OAHHS). As a result of this project Lynda developed a comprehensive toolkit for prevention violence in healthcare "Oregon Workplace Safety Initiative Workplace Violence in Healthcare: A Toolkit for Prevention and Management" that was published in December 2017 and extensively updated in March 2020. https://www.oahhs.org/safety.
Ms. Enos has since worked with several state hospital associations to conduct WPV prevention workshops that are based on the Oregon WPV toolkit and are offered to hospitals and other healthcare entities throughout a state. In 2019, Ms. Enos assisted the Oregon State Stabilization and Crisis Unit (SACU) to further develop their WPV prevention program for 23 group homes for adults and children.
Ms. Enos is a subject matter expert (SME) or several regulatory and research entities including, the American Nurses Association, American National Standards Institute and International Standards Organization. She is a SME for the Joint Commission and assisted with development of TJC 2021 Workplace Violence Standards.
Ms. Enos is a director for the Association of Safe Patient Handling Professionals (ASPHP) and current member of the NIOSH NORA Healthcare and Social Assistance Sector Council.
Ms. Enos was the recipient of the 2017 Advocacy Award for Safe Patient Handling awarded by the Tampa VA Research and Education Foundation and the Association of Safe Patient Handling Professionals (ASPHP).
Provider approved by the California Board of Registered Nursing, Provider Number CEP 15826, for 1 contact hour.
– – – – – – – – – – – – – – – – – – – – – – – – – – – – – – – – – – – – – – – – –
Once the payment is confirmed, you will receive a confirmation email with link to register to the webinar.
You must register to be able to access to the webinar. Check your spam folder if you do not receive the registration email after purchase. 

Please log in for member registration.