Teresa Boynton-NBCOT Award
Feb 2021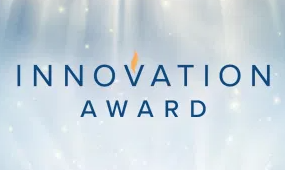 National Board for Certification in Occupational Therapy (NBCOT) Announces Recipients for the First-Ever Innovation Award
Congratulations to Teresa Boynton, recipient of the NBCOT Innovation Award!
NBCOT launched the Innovation and Impact Awards in 2020 to publicly recognize the exceptional work Registered Occupational Therapist (OTR) and Certified Occupational Therapy Assistant (COTA) certificants do in their daily practice. The NBCOT Innovation Award recognizes OTRs or COTAs who demonstrate the delivery of an evidence-based, effective, and innovative program or intervention that enhances the quality of life for a person or persons.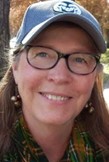 Teresa Boynton, MS, OTR, CSPHP is currently an independent clinical consultant. She previously worked for Hill-Rom assisting healthcare facilities to build and sustain safe patient handling and mobility (SPHM) programs with a focus on effective education and training, protecting patients by mobilizing early and often, and improving efficiency and patient outcomes while increasing caregiver safety using a standardized assessment linked to SPHM interventions.
Prior to this, Teresa worked for Banner Health for over 26 years where she was focused on preventing caregiver injuries and implementing a standardized SPHM and fall prevention program system-wide. In 2003 she began work on what eventually became the "Bedside Mobility Assessment Tool."  Based on feedback received over the past 5+ years, she developed Bedside Mobility Assessment Tool (BMAT) 2.0 and published an article on it in the July 2020 American Nurses Association (ANA) American Nurse Journal.
She was recently notified that she received a 2020 "Innovation Award" from NBCOT for her work on developing and implementing the BMAT linked to SPHM and fall prevention programs. Teresa is a longtime member of ASPHP and works on the Certification and Exam Committees.