Health Care Workers Compensation Barometer Report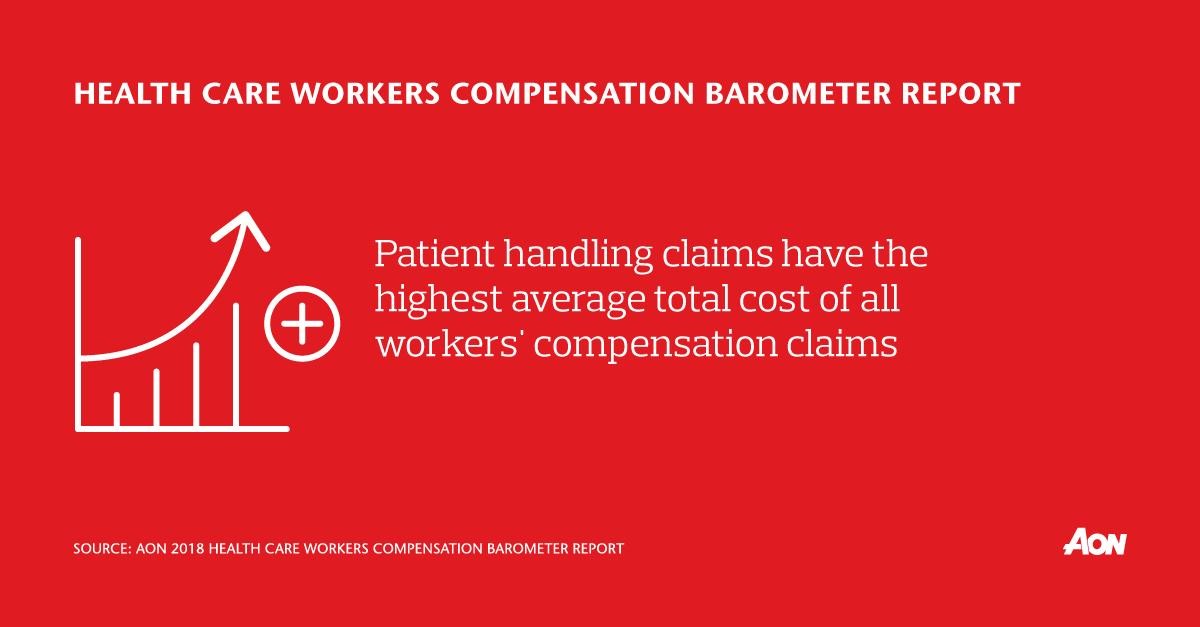 The fourth edition of Aon's biennial Health Care Workers Compensation Barometer report, which explores trends in frequency, severity and overall loss rates related to workers' compensation in the health care industry.
This study is designed with health care risk managers in mind, to enable them to measure, maintain and reduce their workers compensation exposure, "measure" themselves against their peers, "maintain" standards of practice and safety levels, and "reduce" their overall cost of risk. Because of the unique demographic of hospitals, a benchmark that enables risk managers to compare to their health care peers is valuable for controlling the probability and/or impact of unfortunate events.
Download the 2018 Health Care Workers' Compensation Barometer Report-Executive Summary (PDF)