The ASPHP thanks the following companies and individuals who have generously given their support so that we can actively pursue our Mission. It is gratifying to acknowledge those that also embrace the urgent need for the widespread practice of safely handling and moving persons throughout the spectrum of healthcare environments.
Through this United Voice of practitioners, researchers, equipment providers, educators and healthcare administrators, the ASPHP aspires to make an impact in reducing the number of caregiver injuries and improving the quality of patient care.
If you would like to become a sponsor along with these generous donors, please see below documents regarding the benefits of donating to the organization.  For additional information, contact Annie Wiest at a.wiest@kamo-ms.com.
Corporate Sponsorship Benefits
Platinum Corporate Sponsorship Benefit Options

THANKING OUR PLATINUM SPONSORS WHO HAVE CONTRIBUTED $25,000 AND ABOVE

HoverTech International, Inc.


THANKING OUR BRONZE SPONSORS WHO HAVE CONTRIBUTED BETWEEN $2,500 AND $4,999:


 Safety National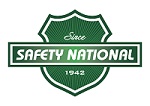 HISTORICAL SPONSORS:

LiftSeat

Prism Medical US