September 1, 2021 – Vented Proning Process Improvement: Preventing Harm for Patients and Caregivers
Presented live September 1st, 2021 2 pm – 3 pm Eastern
Overview
Prone positioning is an evidence-based clinical practice used to improve oxygenation in patients who require mechanical ventilation for management of acute respiratory distress syndrome (ARDS). Manual proning techniques expose a significant number of staff to injury risk and increases risk of patient skin injury. Each patient handling injury is estimated to cost an average of $14,100, and pressure injuries may add anywhere from $500-$70,000 for each hospitalization. Inconsistent practices and use of resources were noted across this eight hospital system during the COVID-19 pandemic. The System Safe Patient Handling & Mobility Team received a grant to develop a process that would reduce risk of injury to both patients and staff.
Objectives – After this session, participants will be able to:
Participant will understand the concept of One Safety as it relates to proning vent dependent patients.
Participant will understand the patient and caregiver safety risks related to proning.
Participants will leave with a model for improvement that incorporates the foundational strategies of Safe Patient Handling & Mobility.
Participants will learn methods of measuring patient safety and quality when deploying Safe Patient.
Meet the Speaker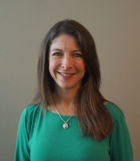 Nancy McGann PT, CSPHP, CPPS
Nancy McGann is the System Manager for Clinical Associate Safety in the Quality and Safety Department for SCL Health where she has worked for 15 years. Prior to her current role, she was the System Manager of Ergonomics and Safe Patient Handling. She has worked as a therapist and ergonomic consultant in industry and healthcare for the past 32 years. Nancy oversees associate safety and patient mobility programs for all of SCL Health's Hospitals and Ambulatory Centers. She is on the board of directors of the Association of Safe Patient Handling Professionals and has spoken nationally for the past 12 years in this area. Her passion is protecting both caregivers and patients while facilitating mobility to provide the highest quality of care.
Provider approved by the California Board of Registered Nursing, Provider Number CEP 15826, for 1 contact hour.
– – – – – – – – – – – – – – – – – – – – – – – – – – – – – – – – – – – – – – – – –
Once the payment is confirmed, you will receive a confirmation email with link to register to the webinar.
You must register to be able to access to the webinar. Check your spam folder if you do not receive the registration email after purchase. 

Please log in for member registration.