February 9, 2022 – The Reality of SPHM Policies & Programs Across U.S. Hospitals
Presented live February 9th, 2022 2 pm – 3 pm Eastern
Overview
This presentation will review SPHM activity & injury data collected using a series of face-to-face interviews with 1,328 hospital nurses across 49 hospitals between 2015 and 2017. Knowledge and application of SPHM policies were also reviewed. Attendees will learn the benefits and application of SPHM policies and their role in reducing caregiver injuries. They will be able to utilize a robust data set to determine their individual hospital's comparison to other US facilities. This study will assist SPHM facility coordinators better understand the role of properly implemented policies and their impact on outcomes.
Objectives – After this session, participants will be able to:
Clarify the robust data base and the application to SPHM program analysis
Distinguish between caregiver perception and reality in SPHM programs
Describe the role of policies and procedures and their impact on outcomes
Meet the Speakers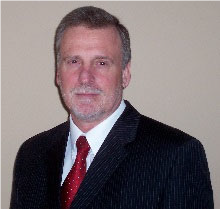 Kent Wilson, CIE, CSPHP
Kent Wilson has been involved with safety and health promotion for over 30 years. He has performed ergonomic & safety evaluations for over a hundred healthcare facilities around the world and assisted them with the writing and implementation of their Safe Patient Handling policies and programs. He is a Certified Industrial Ergonomist and a Certified Safe Patient Handling Professional. Mr. Wilson also takes an active role in the development of regulatory standards and has been a member of several ANSI (American National Standards Institute) committees. He has testified before OSHA (Occupational Health and Safety Administration) in the area of ergonomics for the development of national standards and helped write the position statement for the American Industrial Hygiene Association on patient handling to Congress. He also co-authored several publications and the whitepaper from the ANA (American Nurses Association) & ASPHP (Association of Safe Patient Handling Professionals) titled, "Advancing the Science and Technology of Progressive Mobility". Mr. Wilson is often an invited speaker for national conferences to lecture on the subject of Patient Handling management and the Bariatric patient. Mr. Wilson is a past Chair of the Ergonomics Standing Committee for the National Safety Council and the founder and Past President of the Association of Safe Patient Handling Professionals.
Provider approved by the California Board of Registered Nursing, Provider Number CEP 15826, for 1 contact hour.
– – – – – – – – – – – – – – – – – – – – – – – – – – – – – – – – – – – – – – – – –
Once the payment is confirmed, you will receive a confirmation email with link to register to the webinar.
You must register to be able to access to the webinar. Check your spam folder if you do not receive the registration email after purchase. 

Please log in for member registration.