September 15, 2021 – The Impact of Repositioning Slings on Support Surfaces
Presented live September 15th, 2021 2 pm – 3 pm Eastern
Overview
Immobility is an intrinsic factor for pressure injury (PI) development. Mobilizing a patient with a repositioning sling and lift ensures safety for the patient and caregiver. A frequent question is whether the repositioning sling can remain under the patient without interfering with the performance of the therapeutic support surface. Research has not fully addressed this question, which results in a decision based on the clinician's critical thinking and empirical data.
Objectives – After this session, participants will be able to:
Identify the interrelationship between wound care and safe patient handling in pressure injury prevention.
Describe scientific testing for support surfaces that can offer insight to safe patient handling tools and their effect on support surface performance.
Discuss current research on the effects of lift slings on the performance of therapeutic support surfaces.
Meet the Speaker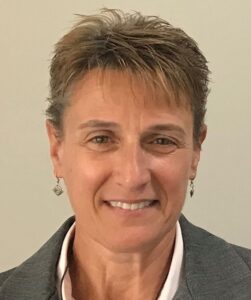 Sara Tackson, PT, MPT, CWS is a Clinical Consultant in Wound Care and Bariatrics at Arjo Inc. Sara has been a physical therapist for over 30 years within multiple practice settings. She specialized in Wound Care in 2003 and became a Certified Wound Specialist in 2005 through the American Board of Wound Management. Sara has taught wound care courses at the collegiate level from 2007 through 2015. Sara joined Arjo in 2011 where she is responsible for assisting facilities with Pressure Injury Prevention programs and policies as well as product algorithm development. She supports many facilities throughout the US with Prevalence data collection and reporting, providing CE programs, clinical rounding and product education. Sara has co-authored four scientific posters, two of which she presented at the National Pressure Injury Advisory Panel (NPIAP) 2020 Annual Conference and two presented at the NPIAP Annual Conference in 2021. Sara serves as an active member of the NPIAP Support Surface Standardization Initiative (S3I) committee.
Provider approved by the California Board of Registered Nursing, Provider Number CEP 15826, for 1 contact hour.
– – – – – – – – – – – – – – – – – – – – – – – – – – – – – – – – – – – – – – – – –
Once the payment is confirmed, you will receive a confirmation email with link to register to the webinar.
You must register to be able to access to the webinar. Check your spam folder if you do not receive the registration email after purchase. 

Please log in for member registration.