January 12, 2022 – Innovation and Strategies for SPHM Training
Presented live January 12th, 2022 2 pm – 3 pm Eastern
Overview
VA ran multiple training and innovation events during the pandemic that would have ordinarily been done in person and hands on. We used a variety of methods ranging from pre-recorded video scenarios to a version with hands-on homework and a version with a few people in a room and many on chat telling them what to do. We found that we were still able to have interactive participation and learning in all versions, and the version with hands-on, repeated homework assignments resulted in participants who were more comfortable with the methods at the end than they were at the beginning.
Objectives – After this session, participants will be able to:
Describe virtual training method options and constraints
Identify types of interaction that can help learners participate in virtual training
Describe the effects of assigned physical homework on students' opinion of the use of safe patient handling and mobility in therapy
Meet the Speakers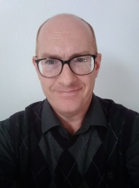 Timothy (Tim) Buchanan RN, CSPHP
Tim Buchanan is a Master's Level prepared Registered Nurse with over 28 years of patient care experience and is a retired USAF critical care and flight/CCAT nurse. Tim moved from his previous roles as a Safe Patient Handling and Mobility Facility Coordinator and Adjunct Nurse Faculty into his current role as a Patient Safety Officer for the Veterans Affairs Health Care System where he is works to promote Patient Safety and still oversees the SPHM program for all of FL and southern GA. Tim has a passion for education and has served as an adjunct nurse clinical faculty for the past ten years, has presented at numerous SPHM conferences, and recently served as collaborating author for SPHM chapters in a Nursing Fundamentals text. Tim collaborates with a diverse multidisciplinary team of patient safety and SPHM professionals to deliver care to over three million veterans. Tim maintains an interest in clinical excellence and continues to consult as a SPHM and Patient Safety professional.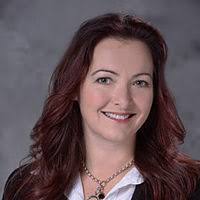 Margaret Arnold PT, CEES, CSPHP
Margaret Arnold is CEO of EarlyMobility.com and of Inspire Outcomes. She has 30 years experience as a physical therapist and 20 years as an ergonomic evaluation specialist and safe patient handling / early mobility expert, holding certification as a Safe Patient Handling Professional.
Margaret has published extensively on early mobility and safe patient handling, and is the editorial advisor on early mobility to the International Journal of Safe Patient handling and mobility. Margaret sits on the board of directors for the Association of Safe Patient Handling Professionals where she chairs the education committee and leads a national task force to integrate safe patient handling and mobility into graduate education for physical and occupational therapists, nurses, radiology technicians and medical doctors.
Margaret is passionate about patient outcomes as well as protecting those who care for our patients, and she has done a TED talk on this very topic. Margaret is working with over 50 VA facilities nationwide to help move towards safe early mobility across care settings and disciplines.
Provider approved by the California Board of Registered Nursing, Provider Number CEP 15826, for 1 contact hour.
– – – – – – – – – – – – – – – – – – – – – – – – – – – – – – – – – – – – – – – – –
Once the payment is confirmed, you will receive a confirmation email with link to register to the webinar.
You must register to be able to access to the webinar. Check your spam folder if you do not receive the registration email after purchase. 

Please log in for member registration.