August 11, 2021 – Example Ergonomics Projects in Healthcare Environments
Presented live August 11th, 2021 2 pm – 3 pm Eastern
Overview
Healthcare organizations see ergonomics/human factors expertise as a critical component of operational improvements and both patient and employee services.
Objectives – After this session, participants will be able to:
Inform attendees of potential scope of ergonomics/human factors expertise in healthcare.
Demonstrate ROI in key metrics such as patient visits, waste streams, employee injury rates and billing.
Inform attendees of Federal funding for projects through 2024 and updates to current federal guidelines.
Meet the Speaker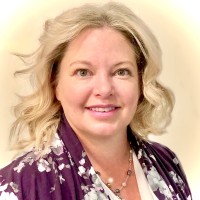 Rachel Michael CPE, CHSP
Rachel Michael is a Certified Professional Ergonomist (CPE) & Certified Health Care Safety Professional (CHSP) and President Emeritus of the Board of Directors for the Board of Certification in Professional Ergonomics (BCPE). Rachel ensures systems leverage their human components for safe, productive, and efficient outcomes and has over 20 years of experience implementing successful ergonomics controls and programs in diverse industries. An energetic and engaging trainer, she is a frequent speaker at industry events and is currently the Administrator of the Ergonomics Practice Specialty under the American Society of Safety Professionals (ASSP) and co-chair of the National Ergonomics Conference.
Provider approved by the California Board of Registered Nursing, Provider Number CEP 15826, for 1 contact hour.
– – – – – – – – – – – – – – – – – – – – – – – – – – – – – – – – – – – – – – – – –
Once the payment is confirmed, you will receive a confirmation email with link to register to the webinar.
You must register to be able to access to the webinar. Check your spam folder if you do not receive the registration email after purchase. 

Please log in for member registration.