April 27, 2022 – Challenging Safe Patient Mobilization Clinical Case Scenarios: Live interactive discussion
Presented live April 27, 2022 2 pm – 3 pm Eastern
Overview
This webinar will include a combination of video and live scenarios, which we will discuss live in this interactive webinar format. We will include mobility goals for the applied scenarios, mobility screening and decision-making for choice of equipment used to achieve mobility goal safely. Using the chat function, attendees will be encouraged to interact, provide their ideas about solutions, and we will discuss as a team.
Cases will include:
Mobilizing a patient weighing 425lbs, status post open-heart surgery and fall resulting in ORIF.
Ambulating patients on ECMO
Using SPHM in an ICU setting with multiple lines, tubes, drains and complex patient presentations to achieve safe mobility
Using SPHM technologies for nursing care in orthopedic patients on traction
During this session, we will also discuss YOUR challenging cases and solutions. This webinar is appropriate for new learners to see what is possible with SPHM technologies, but is also appropriate for advanced SPHM learners to brainstorm about highly challenging cases and advanced clinical decision-making.
Objectives – After this session, participants will be able to:
By the end of this webinar, attendees will be able to identify other team members to include in problem-solving for complex patient cases
By the end of this webinar, attendees will be able to Describe how to use a combination of SPHM devices and techniques to safely mobilize a patient with hip fracture and open heart surgery
By the end of this webinar, attendees will be able to describe tools that would help ambulate a patient while on ECMO
By the end of this webinar, attendees will be able to discuss the precautions, safety criteria and benefits of applying slings in an ICU with a patient suffering from complex illness and multiple lines, tubes and drains
Meet the Speakers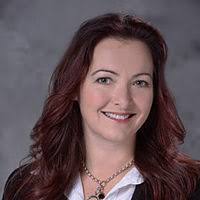 Margaret Arnold, PT, CEES, CSPHP
CEO of EarlyMobility.com, Margaret is an expert in Early Mobility. She has over 27 years of experience as a PT, specializing in back injury treatment and prevention, industrial rehabilitation, ergonomics, and safe patient mobility.
Margaret has presented a TED talk on early mobility and safe patient handling and presents extensively at both domestic and international conferences related to PT, Early Mobility and Safe Patient Handling. She is also the editorial advisor on Early Mobility for the International Journal of Safe Patient Handling and sits on the board of directors for the American Safe Patient Handling Association. She has published extensively on both topics and is a pioneer in integrating early mobility programs with safe patient handling programs.
Margaret sits on the Board of Directors of the ASPHP, is Co-chair of the Education Committee and leads the National Curriculum Task Force for integrating SPHM priniciples into graduate professional education.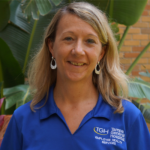 Manon Labreche, PT, CEAS
Manon Labreche has managed the Injury Prevention program at Tampa General Hospital (TGH) for 22 years since its inception. This program includes ergonomics (office and material handling) as well as a robust safe patient handling program which includes a lift team. This program has received many accolades nationally and internationally for their knowledge, expertise as well as outcomes. Patient handling injuries have reduced by > 70% and cumulative strain injuries by > 90%. TGH is a 1,000-bed level one trauma center which is magnet certified.
She participates in many interdisciplinary hospital committees including: patient care leadership council, safety domain, falls, environment of care, new construction/renovation, clinical engineer, Significant physical and mental disability, ONE TGH community program, and she leads the safe patient handling peer leader program.
She has been instrumental at changing the culture at TGH to reduce manual handling and implementing patient lift equipment. Every ICU room has a ceiling lift track and each unit has various lift equipment. Her team collaborates with various vendors to provide innovative ideas as well as provide feedback on their new products.
Manon has published many articles on various safe patient handling topics including Proning COVID-19 patients, mobilizing bariatric patients, lift team programs, patient lifting equipment and most recently on early mobility of the ECMO patients.
She is a Physical Therapist, Certified Ergonomic Assessment Specialist (level 2), Certified Health Coach and a Certified Posture Exercise Professional. She has taken many leadership courses including a Management certificate at the University of South Florida (USF) and is currently taking a Model for improvement class at USF to help with various safety initiatives.
She has served on many national task forces with the Tampa Patient Safety Center, the AORN, the Florida Hospital Association. She serves on the National Guldmann Advisory Board and recently worked with the American nurse's association to revise their safe patient handling and movement interprofessional standards. She served on the board of Director for the American Association of Safe Patient Handling and Movement for 2 years and she enjoys speaking at various conferences.
Provider approved by the California Board of Registered Nursing, Provider Number CEP 15826, for 1 contact hour.
– – – – – – – – – – – – – – – – – – – – – – – – – – – – – – – – – – – – – – – – –
Once the payment is confirmed, you will receive a confirmation email with link to register to the webinar.
You must register to be able to access to the webinar. Check your spam folder if you do not receive the registration email after purchase. 

Please log in for member registration.