June 9, 2021 – The Bedside Mobility Assessment Tool 2.0 Advancing Patient Mobility through SPHM Practices Updates and Explanation of BMAT 2.0
Presented live June 9th, 2021 2 pm – 3 pm Eastern
Overview
Essentially, every single body system is affected when patients remain immobile, even for short periods of time. When more than one system is compromised, the risk of mortality increases. Until the mid-20th century, bedrest was considered beneficial; staying in bed was seen as a means to helping people recuperate. Today there is much greater recognition of bedrest's negative effects on body and mind and the compelling need to minimize risks associated with immobility. Based on current research, this presentation summarizes the negative effects of immobility on body systems, with a focus on the cardiovascular, respiratory, hematological, and musculoskeletal systems. A review of SPHM equipment and practices used to assess and safely mobilize patients early and often will be covered with a focus on progressing patients throughout the continuum of care based on completing the BMAT 2.0.
Objectives – After this session, participants will be able to:
Describe how bedrest can be harmful to body systems.
Understand the increased risk of orthostatic hypotension associated with immobility.
Discuss how the use of unsafe manual handling, proning and transfer practices leads to healthcare worker injuries, as well as how the fear of injury contributes to limited mobilization of patients and errors of omission.
Understand how use of a standardized patient mobility assessment, as well as protocols and procedures that are part of a comprehensive safe patient handling and mobility (SPHM) program can improve patient outcomes, as well as caregiver efficiency and safety.
Meet the Speaker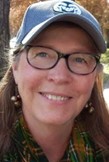 Teresa Boynton, MS, OTR, CSPHP

She previously worked for Hill-Rom assisting healthcare facilities to build and sustain safe patient handling and mobility (SPHM) programs with a focus on effective education and training, protecting patients by mobilizing early and often, and improving efficiency and patient outcomes while increasing caregiver safety using a standardized assessment linked to SPHM interventions.
Prior to this, Teresa worked for Banner Health for over 26 years where she was focused on preventing caregiver injuries and implementing a standardized SPHM and fall prevention program system-wide. In 2003 she began work on what eventually became the "Bedside Mobility Assessment Tool." Based on feedback received over the past 5+ years, she developed BMAT 2.0 and published an article on it in the July 2020 ANA American Nurse Journal.
She was recently notified that she received a 2020 "Innovation Award" from NBCOT (National Board for Certification in Occupational Therapy) for her work on developing and implementing the BMAT linked to SPHM and fall prevention programs. Teresa is a longtime member of ASPHP and works on the Certification and Exam Committees.
Provider approved by the California Board of Registered Nursing, Provider Number CEP 15826, for 1 contact hour.
– – – – – – – – – – – – – – – – – – – – – – – – – – – – – – – – – – – – – – – – –
Once the payment is confirmed, you will receive a confirmation email with link to register to the webinar.
You must register to be able to access to the webinar. Check your spam folder if you do not receive the registration email after purchase. 

Please log in for member registration.