Archived Webinar: SPHM Education in Doctor of Physical Therapy Curriculum: A Case Report
Presented live September 11, 2019 2 pm – 3 pm Eastern
Overview
Objectives – After this session, participants will be able to:
Discuss the current state of SPHM in education across disciplines
Describe 3 identified barriers to including SPHM content in Graduate level curriculum
Compare student perceived exertion between manually assisted and device-assisted techniques in at least 2 interventions
Discuss 3 effective teaching strategies identified by students for successful integration of SPHM principles in graduate education
Meet the Speakers
Jamie Haines, PT, DScPT, NCS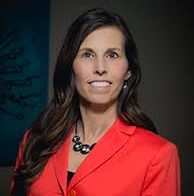 Dr. Haines is an Assistant Professor in the Doctoral Program in Physical Therapy at Central Michigan University. Dr. Haines' research interests include teaching and learning principles in DPT education including authentic experiences, student confidence and self-efficacy and integration of safe patient handling and mobility technology in PT schools. She is a member of the American Physical Therapy Association, currently serving as Vice-Chair of the Stroke SIG. Along with her educational responsibilities, she teaches fitness classes for seniors and people with neurologic conditions at a community center and works in an outpatient private practice.
Margaret Arnold, PT, CEES, CSPHP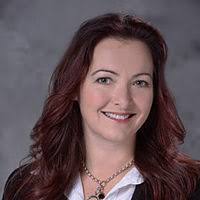 Margaret is a nationally and internationally known expert and speaker on Safe Patient Handling and Early Mobility. She has over 25 years' experience as a physical therapist, over 15 as a certified ergonomics evaluation specialist, and ran a very successful Safe Patient Handling program for almost 10 years. She founded and has grown Inspire Outcomes LLC which provides SPHM training and through which she has developed and obtained patents on a multi-function – multi-size mobility harness. She is also CEO and co-owner of EarlyMobility.com which is a company dedicated to helping promote safe mobility across the care continuum, and across all demographics. Margaret has published extensively in peer reviewed journals on Early mobility and Safe Patient Handling. She is the early mobility editorial advisor to the International Journal of Safe Patient Handling and Mobility and sits on the board of directors for the Association of Safe Patient Handling Professionals. Margaret is passionate about teaching, whether front line clinicians, managers and administrators, vendors, or students in graduate programs, to help them get the best outcomes for all patients, and keep them safe in the process, as articulated in her TED talk, and slogan for her company "Because People Matter!".
– – – – – – – – – – – – – – – – – – – – – – – – – – – – – – – – – – – – – – – – –
Once the payment is confirmed, you will receive a confirmation email with link to register to the webinar.
You must register to be able to access to the webinar. Check your spam folder if you do not receive the registration email after purchase. 

Please log in for member registration.