Sep 20 2019 Regional Conference – MN
Friday, September 20, 2019, 7:30 am – 4:00 pm
Early Bird ends August 30, 2019
Location:
Methodist Hospital
6500 Excelsior Blvd., St. Louis Park, MN 55426
All seats are sold. Please contact ASPHP Headquarters at info@asphp.org if you want to add to the waiting list. 
Movement Matters


"Apply neuroplasticity and exercise dosing principles for your most challenging patients, and enhance functional independence outcomes with creative and innovative treatment interventions while promoting safety for both the patient and therapist with Safe Patient Mobility Equipment"
See highlights of the ASPHP networking event in OH on Apr 13, 2019. Click here to view the video. 
Co-sponsored by: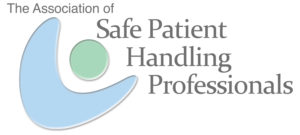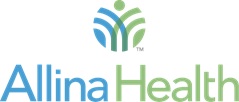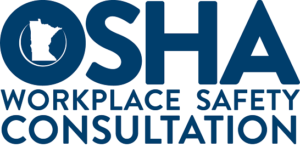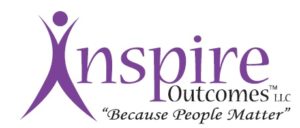 A multidisciplinary approach to improving patient outcomes…
Description
Get your patients doing more – Early mobility, fall prevention, neuroplasticity, bariatrics, appropriate dosing of therapeutic inter­ventions and more! This one-day course will allow you to explore how equipment can be utilized to truly apply high repetitions, salient activities, engagement, aerobic exercise, error-allowance during rehabilitation activities, all without the fear of patient or therapist injury. Through a mix of didactic presentation, facilitated group discussion, and hands-on learning opportunities, par­ticipants will identify safe patient handling solutions to challenging cases using a spectrum of equipment and devices across the continuum of care. Additional content will explore the process of obtaining equipment in your facility, and the therapist's role in safe patient handling programs.
Objectives
By the end of the course, participants will be able to:
Appraise current therapy practice related to current evidence for repetition, intensity, saliency and task-specific, goal-oriented interventions
Correctly Identify at least 2 limitations of manual handling techniques for therapeutic interventions that would be overcome with safe patient mobility equipment
Integrate SPHM equipment into 3 treatment interventions in a simulated patient case
Presented by
Margaret Arnold, PT, CEES, CSPHP is a consultant and founder of Inspire Outcomes LLC. She has over 20 years of experience as a physical therapist in acute care, in-patient rehab, and out-patient care, where she specialized in complex balance dysfunction, occupational health and ergonomics; and more than 10 years as a safe patient handling and early mobility program manager and consultant. Margaret has extensive experience through her own practice, teaching and consulting on these topics. She has presented extensively both nationally and internationally and has published many articles in the field.
Continued Education Credit:  6 CHs
This course will offer PT/OT and Nursing Credit.
Allina Health, Methodist Hospital and Park Nicollet Employee must use this form and send by fax/mail/email with payment.
Tentative Agenda (subject to change)
7:30-8:00              Registration
8:00-8:30              Welcome and reflection
8:30-9:15              Lecture: Current State of the Evidence and reflection on Current Practice in following areas
Therapeutic Dosing across the continuum of care
Neuroplasticity Principles
9:15-9:45              Safe Patient Handling in Rehabilitation
9:45                       Break
10:00-10:45          Equipment demonstration of SPHM equipment solutions with focus on rehabilitation
10:45-11:45          Group work on planning treatment interventions in a variety of patient scenarios.  Reflect and outline various options based on the mobility task and scenario presented
11:45-1:15            Lunch and vendor time
1:15-2:45              Groups will practice integrating the equipment into their treatment intervention in equipment stations based on clinical implementation of the mobility task provided in the morning session
2:45                       Break
3:00-3:30              Report on work done in stations
3:30-4:00              Reflection on learning and evaluation
Many thanks to Handicare for sponsoring this event's lunch.


Disclaimer: Any products or services used for demonstrations or examples in the program do not constitute endorsement by the Association of Safe Patient Handling Professionals (ASPHP).