May 12, 2021 – Practical Applications of Ergonomics in Patient Handling
Presented live May 12th, 2021 2 pm – 3 pm Eastern
Overview
The presentation will discuss ergonomics, body mechanics and effects of positioning on risk of injury. With this information at hand, patient handling scenarios will be presented with examples of both awkward and good posturing.
Objectives – After this session, participants will be able to:
Baseline understanding of ergonomics and body Mechanics
Understand the forces increasing the risk of injury during typical SPHM tasks
How to incorporate safety in proper utilization of safe patient handling equipment
Meet the Speaker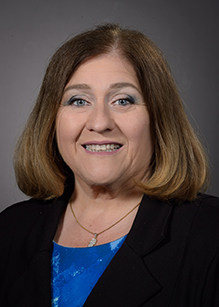 Ruth Neuman PT, MBA/HA, CEAS II, REAS, PMEC
Ruth is the Senior Ergonomist for the department of Workforce Safety at Northwell Health providing ergonomic services to over 72,000 employees. At the beginning of the pandemic, she transitioned ergonomic services to the remote population using telehealth technology for program sustainability. Ruth is a core member of the Corporate Safe Patient Handling Team collaborating with 23 hospitals to provide ongoing education, training, and program development since its origination in 2015. In that capacity, she has written, produced, and directed online education and hands on training modules for multiple job titles and continue to update education annually. She has conducted webinars on Ergonomic topics such as remote ergonomics, Ergonomics and back safety and a guide to adjusting your workspace. she has also lectured at regional and national safe patient handling events. As a practicing Physical Therapist and educator with over 38 years of experience in many settings, Ruth is able to utilize her knowledge to enhance and improve employee safety in patient care environments. She holds certifications as a Job assessment specialist and functional capacity Evaluator. She is also a Certified Ergonomic Assessment Specialist assisting in finding safer ways to work in specialty patient care environments including safe patient handling for Bariatrics. Ruth is a member of the Association for Safe Patient Handling and reside on both the Marketing and Education Committees.
Provider approved by the California Board of Registered Nursing, Provider Number CEP 15826, for 1 contact hour.
– – – – – – – – – – – – – – – – – – – – – – – – – – – – – – – – – – – – – – – – –
Once the payment is confirmed, you will receive a confirmation email with link to register to the webinar.
You must register to be able to access to the webinar. Check your spam folder if you do not receive the registration email after purchase. 

Please log in for member registration.