Archived Webinar: S3i Support Surface Standards: Spanning the Boundary of SPH & PIP at the Patient Interface
Presented live October 9th, 2019 2 pm – 3 pm Eastern
Overview
This webinar will describe the new standardized test protocols for performance evaluation of support surfaces, with an explanation of how these standards can be applied to the selection of SPHM devices at the patient bedside. The clinical relevance of this process will be a priority; with a focus on the interconnection of SPHM and PIP. The microclimate within the space at the interface of patient and support surface is highly significant in this discussion and will be addressed from the perspective of clinical decision making, in a way that simplifies the complex questions that arise in everyday practice, like 'Should this device be left under the patient between uses?'
Objectives – After this session, participants will be able to:
Describe the new standardized performance evaluation test protocols for support surfaces
Identify the terminology for standardizing the language about support surfaces
Explain how the new standards apply to the selection of safe patient handling devices
Discuss the clinical relevance of support surface performance to SPHM
List 3 sources of evidence for decision making associated with selection of SPHM technology
Meet the Speakers
Dr. Cynthia Sylvia, D NURS, MSc, MA, RN, CWCN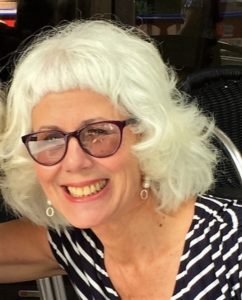 Cynthia Sylvia is the Managing Member of Cynthia Sylvia, LLC,
a nurse executive consultant service. Cynthia is a thought leader in professional relations and knowledge management of wound healing, pressure injury/ulcer prevention, patient and caregiver safety, support surface allocation, evidence-based practice and the medical device industry. With a clinical nursing specialty as a Certified Wound Care Nurse; she is a qualitative researcher, published author and international speaker. As a facilitator of two Consensus Development Initiatives on the Prevention of Pressure Injuries, she has generated multiple global publications and presentations. Her passion lies in being the Voice of Nursing in the transfer of knowledge to the bedside, writing and editing of manuscripts, oversight of human subject clinical studies, expert opinion on quality improvement, risk management and standardization of support surfaces. Cynthia has a broad range of clinical experience with roles in acute and home care and clinical science management in the medical device industry that includes years of service on the Corporate Advisory Council of the National Pressure Ulcer Advisory Panel, in addition to being a founding member of the Support Surface Standards Initiative. Her educational background includes a Master of Arts in Health Promotion Counseling and a Master of Science in Wound Healing and Tissue Repair at Cardiff University in Wales where she was awarded her Doctorate in Nursing.
Carroll Gillespie MS, BSN, RN, CWOCN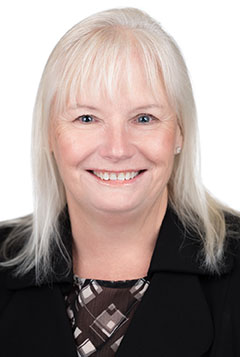 Carroll Gillespie received her BSN from the Medical College of Virginia. She has been a practicing RN for over 38 years. Her specialty areas of nursing include critical care, med-surg, wound care and nursing management. She has always had a passion for teaching and obtained her Master of Science in Adult Education and Supervision from the University of Tenn. Carroll has taught informally in the hospital setting, and formally in LPN and RN programs. She has been fortunate to work throughout the United States in both acute and long term care settings.
For the past 19 years she has been a certified wound, ostomy and continence nurse after attending Emory University's WOCN program. This certification has allowed her the opportunity to collaborate with nursing, physicians, patient and families to improve the patient's quality of life in many aspects.
In her current role at Arjo she manages a dedicated team of wound care professionals who strive to inform and educate clinicians on the management and prevention of pressure injuries. She has been an active member of the NPUAP's Corporate Advisory Council and the Support Surface Standardization Initiative committee for 8 years.
– – – – – – – – – – – – – – – – – – – – – – – – – – – – – – – – – – – – – – – – –
Once the payment is confirmed, you will receive a confirmation email with link to register to the webinar.
You must register to be able to access to the webinar. Check your spam folder if you do not receive the registration email after purchase. 

Please log in for member registration.