FREE Archived Webinar: Be Proactive – Build Safety In.
Presented live October 16th, 2019 2 pm – 3 pm Eastern
Overview
Safe patient handling is a focus in most clinical environments, but we are often left looking at what happened after the fact and then figuring out how to use those lessons to prevent a reoccurrence. Since many of the underlying conditions of adverse events can be found in the physical environment, The Center for Health Design has developed a free online toolkit to better understand design-related vulnerabilities that can adversely affect safety for patients and staff. Join us to learn more about this free resource – its content, features, and tips for proactively thinking about safety during the design process.
Objectives – After this session, participants will be able to:
Define ways that facility design can contribute directly and indirectly to harm.
Align the six areas of risk and the role of safe patient handling in the context of design and safe operations.
Demonstrate how the SRA Toolkit can be used to proactively identify, document, and eliminate healthcare built environment conditions that impact patient and staff safety.
Differentiate the advantages of engaging in a multidisciplinary SRA approach versus the traditional level of clinical involvement in the facility planning/design process.
Evaluate how safe patient handling professionals can be a crucial addition to multidisciplinary facility-planning teams
Investigate the ways in which the tool can support evidence-based decision making towards quality improvement goals.
Meet the Speakers
Ellen Taylor, PhD, MBA, AIA, EDAC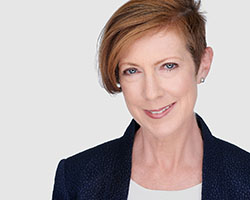 Ellen brings 30 years of experience in architecture, research, and business to leading The Center's research team. She is a registered architect and member of the American Institute of Architects who was recognized by Healthcare Design as the HCD10 Researcher in 2017, an award recognizing significant contributions to the industry. A nationally and internationally recognized writer and speaker, she has been influential in guiding Pebble Partner projects and leading grant-funded research programs supported by the Agency for Healthcare Research and Quality (AHRQ), the Kresge Foundation, and the California Health Care Foundation (CHCF), and others. Ellen has a bachelor's degree in architecture from Cornell University's College of Architecture, Art and Planning, Global Executive MBA degrees from Columbia University and London Business School, and a PhD in design, patient safety and human factors from Loughborough University in England.
Melissa Piatkowski, MS, EDAC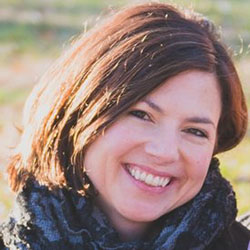 Melissa Piatkowski brings a diverse skillset to the research team at The Center for Health Design with a background in both architecture and social science research. As a Research Associate, Melissa supports practitioners in applying existing evidence to inform decision-making and evaluate the effectiveness of innovative concepts in the healthcare environment. Melissa has also played an integral role in the development of several user-friendly tools and resources intended to support evidence-based design. Melissa's Master's degree in Human-Environment Relations from Cornell University, EDAC certification, Lean Green Belt in Facilities Design Certification, combined with architectural experience give her the analytical expertise to evaluate and communicate the relationship between the built environment and health outcomes.
This webinar is FREE to members.
– – – – – – – – – – – – – – – – – – – – – – – – – – – – – – – – – – – – – – – – –
Once the payment is confirmed, you will receive a confirmation email with link to register to the webinar.
You must register to be able to access to the webinar. Check your spam folder if you do not receive the registration email after purchase. 

This content has been restricted to logged in users only. Please
login
to view this content.