November 29, 2023 – Veterans Administration Mobility Screening and Solutions Tool (VAMSST)
Presented and recorded live November 29th, 2023 from 2 PM – 3 PM Eastern
Overview
This will be a live video webinar from Margaret's medical studio with a live patient. We will briefly review the recently published Veterans Affairs Mobility Screening and Solutions Tool. (VAMSST) which is a derivative of the BMAT, with some changes based on clinician feedback, and validation as a screening tool across multiple disciplines including licensed and unlicensed professionals.
Margaret will demonstrate the screen and how to use it and train your peers on it. She will break down the most asked questions and spend time going over areas where clinicians most often get confused. You will have the opportunity to ask questions and ask Margaret to demonstrate or clarify areas where you or your team have struggled with implementing the mobility screen.
Objectives – After this session, participants will be able to:
Describe the validity and reliability of the Veterans Administration Mobility Screening and Solutions Tool (VAMSST)
Be able to demonstrate the mobility screen and appropriate SPHM solution from screen
Describe the difference between a mobility screen and assessment
---
Meet the Speaker(s)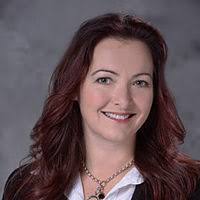 Margaret Arnold, PT
Margaret Arnold is CEO of EarlyMobility.com and of Inspire Outcomes. She has 30 years' experience as a physical therapist and 20 years as an ergonomic evaluation specialist and safe patient handling / early mobility expert, holding certification as a Safe Patient Handling Professional. She consults nationally and internationally on safe, early and continuous mobility, with a philosophy that patient and caregiver safety are interdependent, and SPHM and EM should reflect the culture of care safety and excellence rather than siloed programs.
Margaret has published extensively on early mobility and safe patient handling. She sits on the board of directors for the Association of Safe Patient Handling Professionals where she co-chairs the education committee and leads a national task force to integrate safe patient handling and mobility into graduate education for physical and occupational therapists, nurses, radiology technicians and medical doctors.
Margaret is passionate about patient outcomes as well as protecting those who care for our patients, and she has done a TED talk on this very topic.
Provider approved by the California Board of Registered Nursing, Provider Number CEP 15826, for 1 contact hour.
---
Once the payment is confirmed, you will receive a confirmation email with link to register* to the webinar.
*You must register to be able to access to the webinar. Check your spam folder if you do not receive the registration email after purchase.
Please log in for member registration.