Categories: News
Membership Meeting & Networking Reception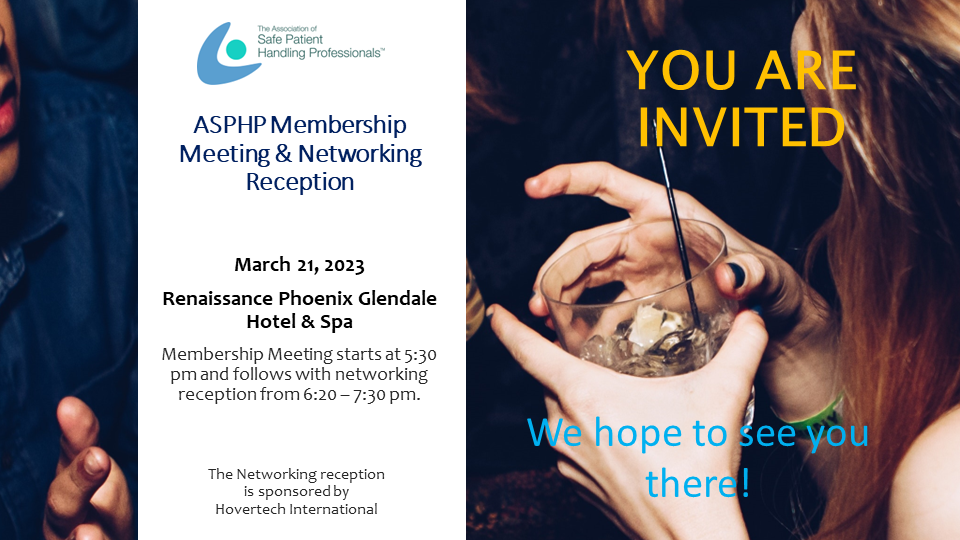 The ASPHP cordially invites all members and prospective members to join us for our Annual Meeting, which will be held during the 2023 ASPHP National SPHM Education Event in Glendale, AZ.
Come network with fellow association members, clinicians, administrators, sponsors and board members. Learn more about the present and future of the association and our efforts to improve safety for caregivers!
We hope to see you there!