Live Webinar: The all-new ANA Standards
Presented live October 28th, 2020 2 pm – 3 pm Eastern
Overview
Objectives – After this session, participants will be able to:
Meet the Speakers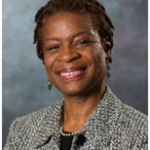 Ruth Francis, MPH, MCHES
Ruth Francis has over 25 years of international, corporate, association, government, and community health education and promotion experience, and she works for the American Nurses Association (ANA) as a Senior Policy Advisor in the Nursing Practice & Work Environment Department. Ruth currently leads ANA's Immunization, Safe Patient Handling & Mobility and Falls, Needle Stick Prevention, Nurse Fatigue and Incivility, Bullying and Workplace Violence programmatic work, representing ANA at national and federal stakeholder meetings. She is also involved in the ANA Care Coordination Initiative and Healthy Nurse, Healthy Nation™.
In previous positions, Ruth has led the development of a variety of health education and other health-oriented programs including management of a multi-site federal health campaign for adolescent girls, provision of technical assistance to health workers in a multi-country contract, management of the education component of Washington State's CHILD Profile immunization registry and health promotion program, as well as educational oversight and training of staff in 13 March of Dimes chapters. Ruth and her team members have received recognition for their work, including the National Health Information Award, National SOPHE Award for Health Education Excellence, the State of Washington Governor's Award for Quality & Performance, and an Education Emmy.
Ruth received her master's degree from Loma Linda University in California, and she is certified as a Master Health Education Specialist.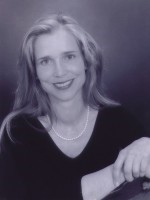 Susan Gallagher, PhD, MSN, MA, RN, CBN, HCRM, CSPHP
Susan Gallagher, is a trained wound ostomy continence nurse, certified bariatric nurse, health care risk manager and certified safe patient handling professional. She has certificates in Six Sigma-Health Care and Six Sigma LEAN. Susan holds a masters degree in nursing, a masters degree in religion and social ethics, and a PhD in policy ethics. She is a recognized expert in safety and outcomes with emphasis on bariatrics, skin/wound care, safe patient handling and mobility, and loss control. She lectures internationally and has authored over 200 articles, books or book chapters. Her professional objective is to assist organizations capture quality and sustainability through customer sensitive initiatives, supported by quantitative performance improvement outcomes.
– – – – – – – – – – – – – – – – – – – – – – – – – – – – – – – – – – – – – – – – –
Once the payment is confirmed, you will receive a confirmation email with link to register to the webinar.
You must register to be able to access to the webinar. Check your spam folder if you do not receive the registration email after purchase. 

This webinar is free to members. Please log in for member registration.