Archived Webinar: Recovery Models for Health Care Workers: How do we standardize effective recovery in the workplace?
Presented live February 12th, 2020 2 pm – 3 pm Eastern
Overview
The importance of maintaining a healthy workforce so they are able to handle patients every day is essential. In a recent study by Yi et al. 2015, work‐related fatigue, work conditions, and health explained 65% of the variance in new nurses' intent to leave the profession. We also know, based on research, that at least three rest days are necessary for full recovery after two consecutive 12-hours day shifts (Blasche 2016). The algorithms produced by the founders of the safe patient handling movement attempted to standardized our approaches to the complex problem of patient handling. Can we do the same and standardized recovery models for our healthcare workers who are experiencing fatigue, both mental and physical, on a daily basis?
Recovery models deployed at the worksite would aid the caregiver in actively or passively recovering throughout the shift and move beyond antiquated models of recovery being just the amount of days between work or the brief stoppage of work in a shift (which rarely occurs in healthcare since many health care workers skip their breaks or have second jobs). Like a recovery room in a hospital, we need to think about creating optimal interventions at the point of exertion so that caregivers can maximizing their own recovery and establish healthy habits in the workplace.
This presentation will explore models of daily recovery that may be effective at reducing injury, improving recovery of muscles and driving healthy habits for workers so that muscles are reset and ready to go for the next day of lifting, repositioning, transferring and mobilizing patients or residents. The presentation will introduce the Need for Recovery scale (NFR), which quantifies workers' difficulties in recovering from work related exertions, the workability index abd wearables devices that monitor recovery (WHOOP). These new models may be a relevant instrument in this respect (Veldhoven & Broersen) to begin to understand and create a recovery program effective for an individual worker.
Objectives – After this session, participants will be able to:
Models of recovery are presented and understood
Tools to measure recovery are presented and understood
Workplace deployment models are presented
Meet the Speaker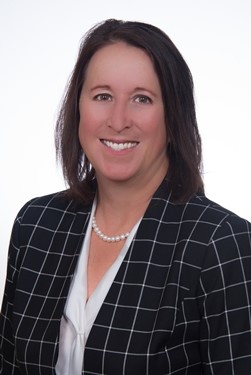 Vicki Missar, MS, CPE, CSPHP, CHSP, SSBB
Vicki J. Missar is an Associate Director for Aon Global Risk Consulting in the US. She is a thought leader and oversees three casualty product lines including Ageonomics ™, Health Care, and Musculoskeletal Claims Validation. As a Guest Lecturer for the Harvard School of Public Health, Vicki is viewed as an expert in developing solutions for employers around aging workers, integrated health, safety and wellbeing, and systems thinking. She is a six sigma black belt, has numerous certifications, and is on the board of directors for the Association of Safe Patient Handling and the North Texas Chapter of the Human Factors/Ergonomics Society. Vicki is also part of the American Nurses Association Annual Summit for Nursing Practice & Work Environment that is focusing on policy development for key issues facing nurses.
– – – – – – – – – – – – – – – – – – – – – – – – – – – – – – – – – – – – – – – – –
Once the payment is confirmed, you will receive a confirmation email with link to register to the webinar.
You must register to be able to access to the webinar. Check your spam folder if you do not receive the registration email after purchase. 

Please log in for member registration.