Live Webinar: Challenging SPHM Cases in Critical Care
Presented live October 14th, 2020 2 pm – 3 pm Eastern
Overview
Objectives – After this session, participants will be able to:
Meet the Speaker
Robert Masterman, MSPT, CSPHC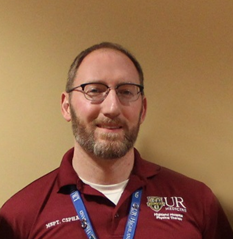 I have been a Physical Therapist for 14 years. I began my career working in rehabilitation at skilled nursing facilities. I have worked at Highland Hospital for 13 years, primarily in the step-down unit and now as the primary therapist in the ICU. I am the Co-Chair of the Safe Handling Task Force and have given numerous lectures on Safe Patient Handling and Mobility, including at Highland Hospital's Geriatric Teaching Day, Clinical Grand Rounds and St. John Fisher College as a guest speaker for the Wegman's School of Nursing. I have also been a panelist for an ASPHP webinar about complex medical cases and have been published in the International Journal of Safe Patient Handling and Mobility.
– – – – – – – – – – – – – – – – – – – – – – – – – – – – – – – – – – – – – – – – –
Once the payment is confirmed, you will receive a confirmation email with link to register to the webinar.
You must register to be able to access to the webinar. Check your spam folder if you do not receive the registration email after purchase. 

Please log in for member registration.