Live Webinar: Bariatrics – Preparing for 2021
Presented live December 9th, 2020 2 pm – 3 pm Eastern
Overview
Objectives – After this session, participants will be able to:
Meet the Speaker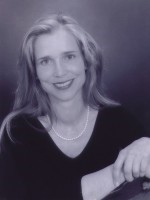 Susan Gallagher, PhD, MSN, MA, RN, CBN, HCRM, CSPHP
Susan Gallagher, is a trained wound ostomy continence nurse, certified bariatric nurse, health care risk manager and certified safe patient handling professional. She has certificates in Six Sigma-Health Care and Six Sigma LEAN. Susan holds a masters degree in nursing, a masters degree in religion and social ethics, and a PhD in policy ethics. She is a recognized expert in safety and outcomes with emphasis on bariatrics, skin/wound care, safe patient handling and mobility, and loss control. She lectures internationally and has authored over 200 articles, books or book chapters. Her professional objective is to assist organizations capture quality and sustainability through customer sensitive initiatives, supported by quantitative performance improvement outcomes.
– – – – – – – – – – – – – – – – – – – – – – – – – – – – – – – – – – – – – – – – –
Once the payment is confirmed, you will receive a confirmation email with link to register to the webinar.
You must register to be able to access to the webinar. Check your spam folder if you do not receive the registration email after purchase. 

Please log in for member registration.