Archived Webinar: Almost LIVE for 2020 ASPHP National SPHM Education Event
Presented live March 25th, 2020 2 pm – 3 pm Eastern FREE to Members
Overview
This webinar provides the most up-to-date science and patient handling tips presented at the 2020 ASPHP National SPHM Education Event held in San Diego CA March 2 – 5, 2020. If you couldn't attend the Event or couldn't attend all the workshops, this is the webinar for you!
Objectives – After this session, participants will be able to:
Identify all-new and emerging science associated with patient and worker safety
Explore current trends in patient handling tools and resources
Describe new technology for patient handling and early mobility
Meet the Speaker
Susan Gallagher PhD RN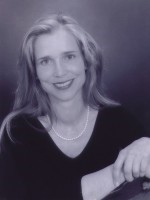 Susan Gallagher is a wound ostomy continence nurse, certified bariatric nurse, health care risk manager and certified safe patient handling professional. Dr. Gallagher holds a masters degree in nursing, a masters degree in religion and social ethics, and a PhD is policy ethics. Susan has published over 200 peer-reviewed articles, and contributed chapters on quality and safety in both the Handbook of Hospital Safety 2011 edition, and the 2012 book titled: Epidemic of Medical Errors and Hospital-Acquired Infections. Susan is author of the books titled, The Challenges of Caring for the Obese Patient, the 2013 American Nurses' Association Implementation Guide to the Safe Patient Handling and Mobility Interprofessional National Standards and the all-new 2015 book titled: Bariatric Safe Patient Handling. She is a recognized expert in safety, outcomes and communication with an emphasis on bariatrics, skin and wound care, safe patient handling and mobility, and risk and loss control.
Provider approved by the California Board of Registered Nursing, Provider Number CEP 15826, for 1 contact hour.
– – – – – – – – – – – – – – – – – – – – – – – – – – – – – – – – – – – – – – – – –
Once the payment is confirmed, you will receive a confirmation email with link to register to the webinar.
You must register to be able to access to the webinar. Check your spam folder if you do not receive the registration email after purchase. 

This webinar is free to active members. Please log in for member registration.