Archived Webinar: Employee Engagement: The Key to Safe Patient Handling Program Promotion and Culture Change
Presented live September 9th, 2020 2 pm – 3 pm Eastern
Overview
Employee engagement is a concrete strength that grounds and unites the employee with their workplace. Evidence collected by human resource (HR) specialists and researchers has discovered that passionate workers are a productive asset to the team. To have a safe patient handling successfully implemented, there must be engaged staff members on board to assist with program promotion and implementation. The objective of this presentation is to provide stakeholders with a program called Safe Patient Handling Olympics that incorporates different predictors of successful engagement such as job resources, culture, perceived organizational support (POS), job demand, and rewards to assist with employee engagement and sustainability of safe patient handling and mobility program.
Objectives – After this session, participants will be able to:
Explain what employee engagement is and why it is essential for the sustainability of a SPHM program.
Identify and explore workplace conditions that drive engagement: How to diagnose current organizational culture and take action.
Review a new employee engagement activity specifically created for Safe Patient Handling programs.
Meet the Speakers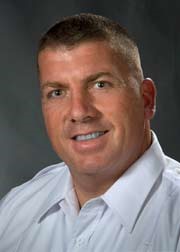 Paul Power, EMT-P, CEAS I
Paul is the Director of Operations for the Workforce Safety Department at Northwell Health System. Northwell Health System is New York State's largest health care provider and private employer and ranks as being nation's 14th largest healthcare system. Paul is a Paramedic by trade with an extensive background in injury prevention and absence management. Paul has also served as an Asst. Director for Northwell Health CEMS one of the largest hospital based EMS services in the country and directed their safety programs, in addition Paul was appointed Safety Officer for one of Northwell hospitals. Presently Paul is the Director of Workforce Safety Operations and is in charge of implementing an enterprise wide safe patient handling program. Paul's trainings strategies for implementing this program has received multiple awards among the most notable is the EHS Daily award for Innovations in Training for 2019. Other featured work includes deployment of a mobile training unit with simulated hospital room for training purposes and formation of Safe Patient Handling Olympics for employee engagement purposes (enterprise-wide participation from 15+ hospitals).
Paul had advanced certification in ergonomics and is actively pursuing certification in safe patient handling as well. He has presented at an international level and national level in relation to this topic as well. With over 30 years of dedicated service to the emergency services and safety field of which Paul has encountered some of the most dangerous and unsafe conditions one could imagine.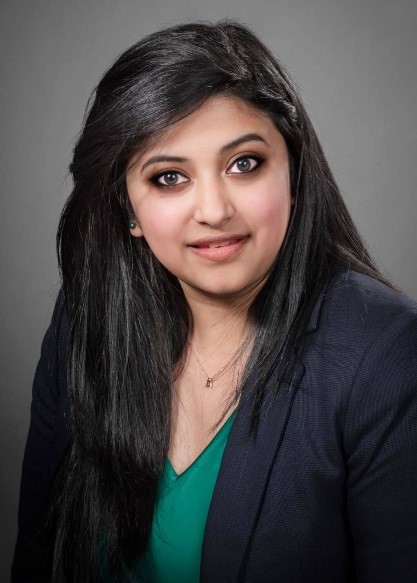 Asha Roy, OTD, OTR/L, CSPHP, CWcHP, CEAS II, AOEAS, PMEC, LSSWB, CTS, CCIM, CMS
Asha is the Program Manager for Safe Patient Handling and Mobility, Workforce Safety Department at Northwell Health System. She has a doctorate in OT with specialization in Administration and Practice Management from Rocky Mountain University of Health Professions. She is a Certified Safe Patient Handling Health Professional, Certified Ergonomics Assessment Specialist and has a certification in Expanded Ergonomics Assessment Skills and an Advanced Office Ergonomics Assessment Specialist certified.
As a Program Manager for Safe Patient Handling and Mobility for Northwell, she works closely with the risk management division to analyze each injury towards identifying opportunities and vulnerabilities. Her ability to seamlessly communicate to various unit managers and work with them closely has not only improved the quality of occurrence reporting, but also has reduced injuries and related expenses. Identifying the need to help leadership understand elements of risks objectively, she worked on establishing a web based program with appropriate dashboards reflecting each case and the potential preventative mechanism. By following up with leadership consistently, she was able to train each leader to independently perform this analysis and develop action plans that are customized to their specific issue.
Collaborating with her team and each individual site, she successfully analyzed each buildings patient population, case mix indexes, acuity scores, existing knowledge base and resources. Using her analytical skills and working with the finance team, her team successfully developed a plan to procure the required equipment for all sites while using the large size of Northwell Health System as leverage to negotiate pricing with various equipment vendors. She was instrumental in developing both the didactic and practical curriculum for Northwell's safe patient handling training programs. Several of the educational methods she developed include, educating staff in a web based environment, scheduled site based training, and unit based validation of clinician's competencies and comfort levels. Realizing the need of identifying subject matter experts in each site, in order to ensure sustainment of this program, she worked with her colleagues to develop a 'train the trainer' model at each site. This model has a lot to do with the current sustained process of SPH across Northwell Health system.
– – – – – – – – – – – – – – – – – – – – – – – – – – – – – – – – – – – – – – – – –
Once the payment is confirmed, you will receive a confirmation email with link to register to the webinar.
You must register to be able to access to the webinar. Check your spam folder if you do not receive the registration email after purchase. 

Please log in for member registration.