November 11, 2020 – Creating Culture Change: The importance of the voice of the employee  
Presented live November 11th, 2020 2 pm – 3 pm Eastern
Overview
Culture is driven by behaviors and attitudes of employees. Changing culture for Safe Early Mobility (or any program) requires employees to change behaviors.
We present a format for effectively soliciting the voice of the employee and for using it to manage change in ways that are meaningful to the employees and are consistent with how highly reliable organizations achieve culture change.
The concepts will be supported by employee quotes and feedback regarding use of these principles.
Objectives:
Identify 3 elements of an "Effective Culture of Safety Assessment"
Describe 3 actions that build a healthy culture for Early Mobility
Describe 3 specific activities related to your Early Mobility program that will transform it from "People dependent" to "A New Culture of Care"
Describe three characteristics of a Highly Reliable Organization
Meet the Speakers
Margaret Russell, RN, BSN, MSN, Certified Life Coach and Mentor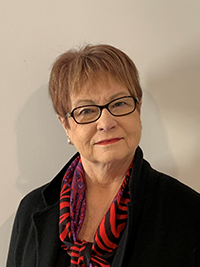 Margaret Russell has numerous years of experience in team leadership and the challenge of cultural change. As Chief of Quality Safety and Value (QSV) service for a Veterans Affairs Medical Center, Ms. Russell successfully transformed the culture taking her facility from 1-star to 5-star facility (highest rating). Her passion for "Just culture" and "The Voice of the Employee" ensure that behavior change is sustainable through individual motivation as well as through strong and trustworthy leadership. Creating strong leaders who are compassionate yet demand excellence and moving culture from external accountability to one of ownership is Ms Russell's strength in creating sustainable change. This leadership was demonstrated during a national pilot between the VHA and Johns Hopkins Medicine in a High Reliability Governance model involving organizational change. The central pilot outcome was increased sustainability through ownership for quality and patient safety among senior leadership.
As Chief of the QSV service, Ms Russell has experienced first-hand the necessity to provide competent patient safety. She has enhanced awareness of the impact of immobility in veterans and understands the urgency to help facilities achieve and sustain their own culture transformation. Early and continuous mobility is a tangible patient safety intervention that impacts many areas of preventable patient harm, and can improve both quality outcomes, cost of care, and the patient and family experience.
With over 20 years of nursing experience in critical care, long term care, hospice and nursing management, as well as business management, Ms. Russell has a firm grasp of what it takes to set and achieve goals, and to consider the business case, and the personal as well as the clinical implications of change in small and large organizations alike. Ms. Russell has given numerous professional presentations regarding Quality and Patient Safety, Change Management, Just Culture and Sustaining Process Improvements.
Mentoring is Ms. Russell's life-long mission. In 2007 she achieved an award as an advanced mentor within the VHA System, and in 2010 she became a certified Life Coach with the Fowler Wainwright Institute of Professional Coaching. In 2013, received the YWCA annual award for Volunteer of the Year for mentoring, and is currently a faculty member at Saginaw Valley State University. Ms Russell believes we are all more than our past and that setting future-focused goals are the keys to personal and professional success.
Ms. Russell's passion for Early Mobility is in taking time to listen to the staff and their constraints, respecting the hard work they do every day, and respecting that their voice is so very important. "When we listen to the staff and they feel their opinions and concerns are heard, a culture of respect is nurtured where transformational change to a culture of mobility can be achieved."
Margaret Arnold, Margaret Arnold, PT, CEES, CSPHP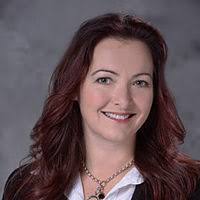 Margaret is a nationally and internationally known expert and speaker on Safe Patient Handling and Early Mobility. She has over 25 years' experience as a physical therapist, over 15 as a certified ergonomics evaluation specialist, and ran a very successful Safe Patient Handling program for almost 10 years. She founded and has grown Inspire Outcomes LLC which provides SPHM training and through which she has developed and obtained patents on a multi-function – multi-size mobility harness. She is also CEO and co-owner of EarlyMobility.com which is a company dedicated to helping promote safe mobility across the care continuum, and across all demographics. Margaret has published extensively in peer reviewed journals on Early mobility and Safe Patient Handling. She is the early mobility editorial advisor to the International Journal of Safe Patient Handling and Mobility and sits on the board of directors for the Association of Safe Patient Handling Professionals. Margaret is passionate about teaching, whether front line clinicians, managers and administrators, vendors, or students in graduate programs, to help them get the best outcomes for all patients, and keep them safe in the process, as articulated in her TED talk, and slogan for her company "Because People Matter!".
Provider approved by the California Board of Registered Nursing, Provider Number CEP 15826, for 1 contact hour.
– – – – – – – – – – – – – – – – – – – – – – – – – – – – – – – – – – – – – – – – –
Once the payment is confirmed, you will receive a confirmation email with link to register to the webinar.
You must register to be able to access to the webinar. Check your spam folder if you do not receive the registration email after purchase. 

Please log in for member registration.