October 28, 2020 – Basic Implementation of your SPHM Program
Presented live October 28th, 2020 2 pm – 3 pm Eastern
Overview
Join us for this timely panel discussion that describes basic implementation of a SPHM program. The course is designed for those new to SPHM and those interested in validating their current program. You will have an opportunity to share your own successes and ask questions of our expert panelists.
Objectives – After this session, participants will be able to:
Identify the basics of SPHM
Describe specific successes achieved by SPHM professionals using the national framework for SPHM
Explore future opportunities to execute SPHM into your facility
Meet the Panelists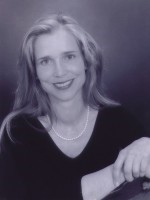 Susan Gallagher, PhD, MA, MSN, RN, CSPHP
Susan Gallagher earned a Masters' Degree in Nursing: Advanced Practice WOC Nursing from University of Southern California in 1995. She holds a Masters' Degree in Religion and Social Ethics, and a PhD in Policy Ethics from University of Southern California. Dr Gallagher is certified in Bariatric Nursing and is a Certified Safe Patient Handling Professional. She is past-President of the Association for Safe Patient Handling Professionals, Associate Editor for Workplace Health and Safety (AAOHN), has served on a number of international boards and is a recognized speaker on skin and wound care, outcomes, bariatrics, ethics, risk and loss control across the globe. Susan is the author of more than 200 peer-reviewed articles, books and book chapters, including the ANA Implementation Guide to SPHM Standards, Bariatric SPHM and more.
Sasha M. Latvala, BS, CSPHP
Sasha is a Safe Patient Handling and Mobility Clinical Consultant with over 17 years of experience in acute, rehab, and long-term care settings and SPHM technology companies. She provides a broad array of SPHM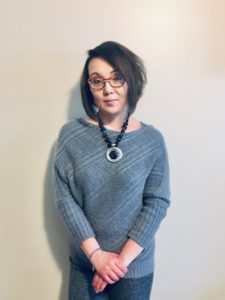 services including education and training, risk assessments, program development and implementation, and expertise on the installation and procurement of SPHM technology for renovation and new construction. Sasha has published research on SPHM program development and implementation, as well as the impact of COVID-19 on SPHM in the International Journal of SPHM. She has also lectured on competency within SPHM education and training programs and the benefits of mobility. In 2016, Sasha was a part of the URMC-Highland Hospital's Safe Handling Task Force, which received an Excellence Award for Quality & Safety. Sasha received her Bachelor of Science from Drexel University and holds a Certification as a Safe Patient Handling Professional. While the vast majority of her time has been spent on the clinical side, she has also had the opportunity to work as a vendor, giving her a unique and well-rounded perspective. As an active member of the ASPHP, Sasha is the Chair of the Certification and Renewal Committee and a previous member of the ASPHP Board of Directors. Her passion is to educate caregivers and healthcare organizations on how to safely mobilize patients, decrease workers' compensation rates, prevent caregiver injuries, and ultimately improve patient outcomes.
Robert Masterman, MSPT, CSPHC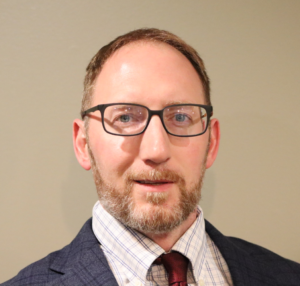 Rob has been a Physical Therapist for 14 years. He began his career working in rehabilitation at skilled nursing facilities. Rob has worked at Highland Hospital for 13 years, primarily in the step-down unit and now as the primary therapist in the ICU. He is the Co-Chair of the Safe Handling Task Force and has given numerous lectures on Safe Patient Handling and Mobility, including at Highland Hospital's Geriatric Teaching Day, Clinical Grand Rounds and St. John Fisher College as a guest speaker for the Wegman's School of Nursing. He has also been a panelist for an ASPHP webinar about complex medical cases and have been published in the International Journal of Safe Patient Handling and Mobility. Rob is Vice President of ASPHP.
Asha Roy, OTD, OTR/L, CSPHP, CWcHP, CEAS II, AOEAS, PMEC, LSSWB, CMS, CCIM, CTS; Program Manager, SPHM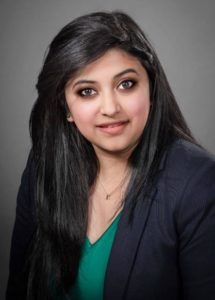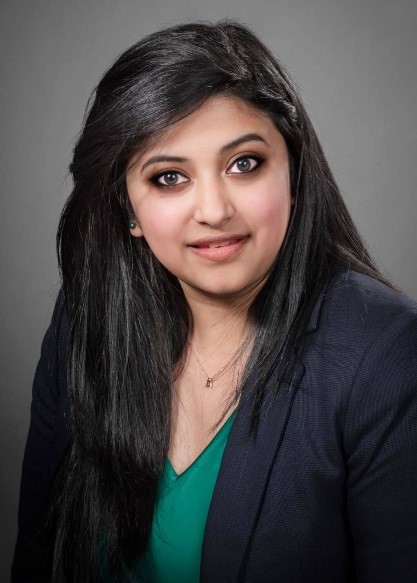 Asha is an Occupational Therapist by trade with an extensive background in injury prevention and absence management. She has a doctorate in OT with specialization in Administration and Practice Management. Asha has worked on safe patient handling program development in 20+ hospitals and 2 sub-acute rehabilitation & skilled nursing facilities with over 6,600 hospital and long-term care beds in New York. She works closely with the risk management division to analyze each injury towards identifying opportunities and vulnerabilities. Using her analytical skills and working with the finance team, her team successfully developed a plan to procure the required equipment for all sites while using the large size of Northwell Health System as leverage to negotiate pricing with various equipment vendors. She is also an advisory board member of the International Association of Safety, Health, and Environmental Professionals and member of International Sports Professionals Association, and National Board for Certification in Occupational Therapy.
Janet Jule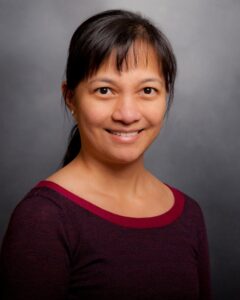 Janet Jule is the Chief Nurse Executive for the Antioch Medical Center (AMC). She brings with her 26 years of nursing experience from various organizations, including the VA HealthCare System and Sutter System. She has held several leadership positions and started her career with KP in 2013 as the Perioperative Director. Janet has a strong patient-centered focus and has been effective in leading her teams to a culture of service excellence and in quality initiatives. Under her leadership, AMC has established a very active patient advisory council, who has participated in several improvement events and are active members of hospital-wide and department councils. She leads her team by example and is committed to excellence.
Janet graduated from the HealthCare Academy fellowship program and is a DNP candidate at the University of San Francisco, set to complete her doctorate degree at the end of 2019. She is an excellent member of the DSA leadership team, who has a positive and collaborative approach and builds good relationships leading to great results.
Megan Colville, MS, ORT/L, ARM, CSPHP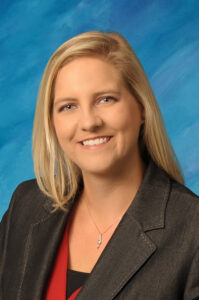 Megan Coville has more than 13 years of experience in occupational therapy focusing in the areas of safety and risk management. She began her career with The Arc of Ulster-Greene where she implemented and maintained a safe transfer and movement program for the individuals receiving services.  She joined OneGroup in 2011 and is now a senior risk management consultant who focuses on educating and preventing risks within social service and healthcare organizations. She is a primary member of the Arc Partners Group risk management service team.  She is a NYS Safe Patient Handling Conference committee member and has been regularly presents at the annual events for the past 10 years.  In 2018, Megan received an Associate in Risk Management.  She also proudly received a Certified Safe Patient Handling Professional designation that same year.
Provider approved by the California Board of Registered Nursing, Provider Number CEP 15826, for 1 contact hour.
– – – – – – – – – – – – – – – – – – – – – – – – – – – – – – – – – – – – – – – – –
Once the payment is confirmed, you will receive a confirmation email with link to register to the webinar.
You must register to be able to access to the webinar. Check your spam folder if you do not receive the registration email after purchase. 

This webinar is free to members. Please log in for member registration.