February 10, 2021 – Integrating SPHM Principles into PT and OT Evaluations
Presented live February 10th, 2021 2 pm – 3 pm Eastern
Overview
This live video presentation will show how to integrate SPHM principles into PT and OT evaluations, using the equipment as part of the eval, to maximize efficiency and productivity, while keeping therapist and patient safe.
Demonstration will include OT and PT evaluation components, such as Functional ROM and strength, gross and fine motor control, proprioception, kinesthesia and stereognosis; Orientation and ability to follow one-step and two-step commands; bed mobility, sitting balance, transfers, standing balance and gait.
We will also include upper and lower body dressing, grooming and toileting.
Participants will have opportunity live to ask to see any aspect of the evaluation again, or to ask to see additional demonstrations not included in the pre-planned steps.
Objectives – After this session, participants will be able to:
Describe 3 ways to incorporate SPHM equipment into therapy evaluation
Discuss appropriate recognition of when to use SPHM during the evaluation
Identify 3 ways they can use equipment to aid in differential diagnosis to identify specific impairments using SPHM
Meet the Speaker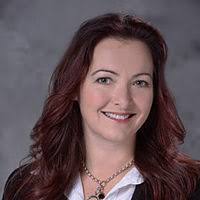 Margaret Arnold PT, CEES, CSPHP
CEO of EarlyMobility.com, Margaret is an expert in Early Mobility. She has over 27 years of experience as a PT, specializing in back injury treatment and prevention, industrial rehabilitation, ergonomics, and safe patient mobility.
Margaret has presented a TED talk on early mobility and safe patient handling and presents extensively at both domestic and international conferences related to PT, Early Mobility and Safe Patient Handling. She is also the editorial advisor on Early Mobility for the International Journal of Safe Patient Handling and sits on the board of directors for the American Safe Patient Handling Association. She has published extensively on both topics and is a pioneer in integrating early mobility programs with safe patient handling programs.
Margaret sits on the Board of Directors of the ASPHP, is Co-chair of the Education Committee and leads the National Curriculum Task Force for integrating SPHM priniciples into graduate professional education.
Provider approved by the California Board of Registered Nursing, Provider Number CEP 15826, for 1 contact hour.
– – – – – – – – – – – – – – – – – – – – – – – – – – – – – – – – – – – – – – – – –
Once the payment is confirmed, you will receive a confirmation email with link to register to the webinar.
You must register to be able to access to the webinar. Check your spam folder if you do not receive the registration email after purchase. 

Please log in for member registration.