Archived Webinar: Deep Dive into ROI for Safe Patient Handling
Presented live April 17, 2019 2 pm – 3 pm Eastern
Recorded version available below for purchase.
Overview
Review an Excel created tool that has been set up just for ROI calculations for Safe Patient Handling Programs. The course will review inputs and how to find them in the organization and will focus on items such as:
Workers Compensation
Medical Malpractice
Turnover Impacts
Pressure Ulcer Reduction
Fall Reduction
Lost and Restricted Days Reduction
Objectives – After this session, participants will be able to:
Understand Value Drivers of Safe Patient Handling and Movement Programs
Learn how to use Excel ROI tool can be used to Calculate ROI and Net Present Value of Programs
Learn how to read Tornado, Waterfall diagrams and what they tell you about program value.
Meet the Speakers
Ed Hall, MS, CSP, CSPHP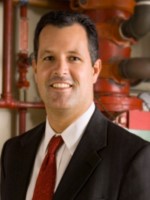 Ed Hall, MS, CSP, CSPHP currently serves as the Executive Director Risk and Claims of The Risk Authority Stanford Medicine. With over 25 years of diverse risk and insurance management experience, Ed is an authority in managing risks in academic, industrial, insurance and healthcare sectors. He is nationally recognized, published, and received multiple awards for his development of innovative loss control risk management programs which have led to dramatic increases in patient and employee safety, exceptional general liability program performance, and proven financial savings.
Simon Mawer, JD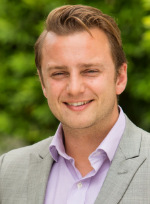 Simon Mawer, JD serves as Program Manager of Risk Management Loss Controls and Education for Stanford Health Care and Stanford Children's Health.
With a unique background in litigation, design thinking and decision science, Simon is a strategic planning and execution expert. He serves as the design lead for the newly established Innovence Lab, where he leads interdisciplinary frontline teams from across the Stanford ecosystem to work on patient safety challenges with the tools of human-centered design.
He received his Bachelor of Laws and Graduate Certificate of Legal Practice from the University of Technology, Sydney, and is admitted as a lawyer to the Supreme Court of New South Wales. Simon also holds a Certificate in Strategic Decisions and Risk Management from Stanford University.
– – – – – – – – – – – – – – – – – – – – – – – – – – – – – – – – – – – – – – – – –
Once the payment is confirmed, you will receive a confirmation email with link to register to the webinar.
You must register to be able to access to the webinar. Check your spammed folder if you do not receive the email. 
Please log in for member registration.