AOHP 2019 National Conference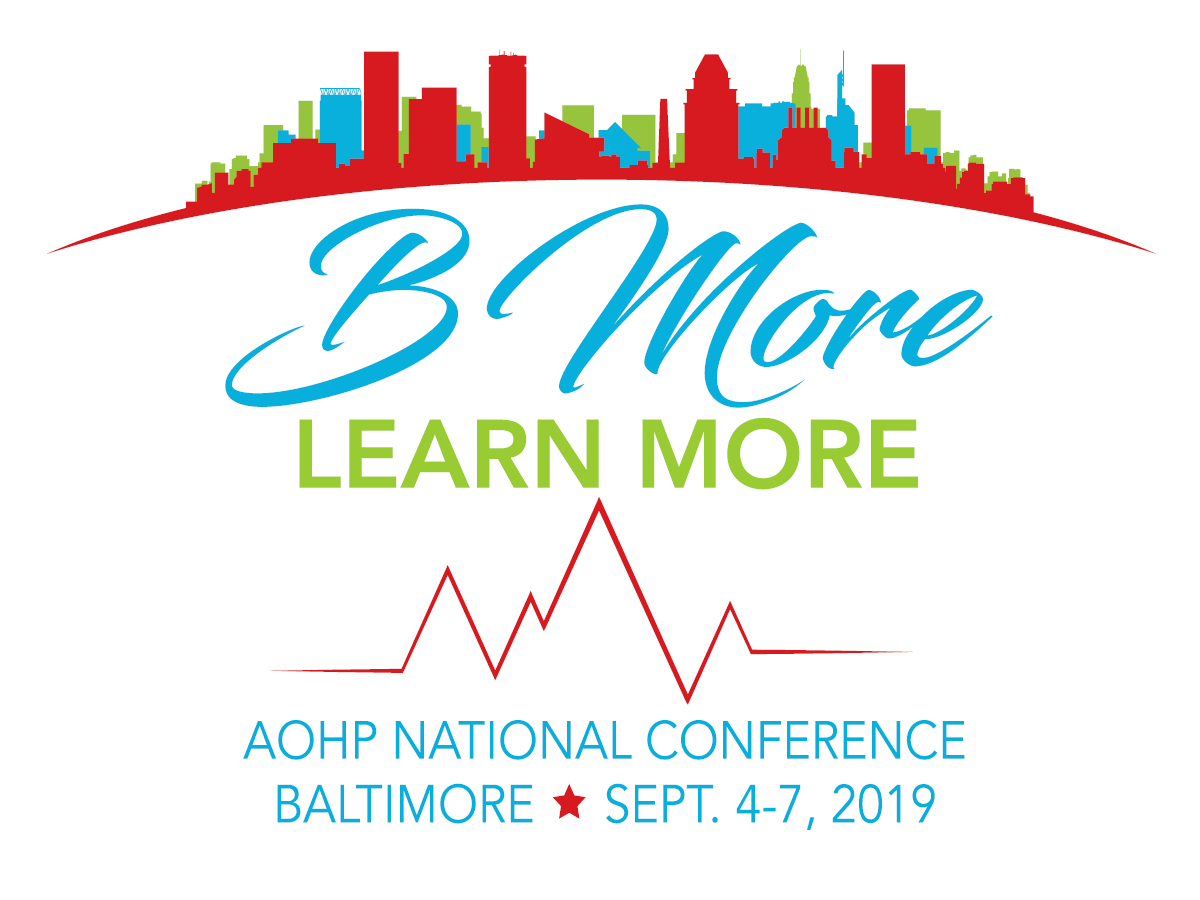 AOHP 2019 National Conference
September 4 – 7, 2019
Baltimore, MD
Early Bird Registration is Now Open! Register Today!
The AOHP 2019 National Conference  in Baltimore, MD, September 4 – 7, 2019 is going to be best ever. New guidance from the Centers for Disease Control and Prevention (CDC) regarding tuberculosis (TB) testing in healthcare providers will initiate major practice changes for occupational health practitioners (OHPs). The impact of these changes will be the topic of the September 5 keynote presentation. Keynote speakers Dr. Lynn Sosa, Dr. Wendy Thanassi  and Dr. Amy Behrman will review the Recommendations for Tuberculosis Screening, Testing, and Treatment of Healthcare Personnel, United States, 2019, compared to the 2005 and 2010 CDC recommendations. They will comment on background data that led collaborators to the conclusions in this document and will also discuss the content of the collaborative Companion Document, which is intended to help with implementation questions anticipated by practitioners in the field.
Don't Miss:
General sessions that will provide healthcare insights to empower your practice and to enhance your skills and expertise
Sessions full of information, such as the new TB testing recommendations for healthcare, immunizations, USP 800, health and safety programs, reasonable suspicion/cause testing, OSHA recordkeeping, multidrug resistant organisms
Highlight success stories from facilities across the nation, information on workplace violence, new treatments for HIV and HCV and more.
Poster sessions where you can be first to learn breakthrough ideas from your colleagues  and earn CNE
We are honored to have each and every one of these speakers with us this year and we look forward to their thoughtful insights and perspective on the many topics they will be presenting. For more information about the presenters and session abstracts, click here.
For more information, visit the conference site.