2021 ASPHP National SPHM Virtual Education Event

Announcing our ASPHP National Education Event Poster Award Winners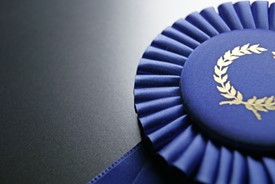 In March 2021, the ASPHP hosted a virtual National Education Event with over 1000 attendees from around the world. Included in this event was a peer-reviewed poster presentation session that included 17 posters covering a wide range of topics in the field of Safe Patient Handling & Mobility.
Kudos to everyone who took the time to share their expertise and submit a poster and thank you to our peer review team.
We are pleased to announce the winners of the 2021 ASPHP National Education Event poster presentation.
Culture Change and SPHM: Focus on strategies to drive adoption of and engagement with SPHM practices
Phil Ross, LPN, University of Rochester Medical Center: Reduction in Patient Handling Injuries by Promoting a Culture of Safety and Use of Air-Assistive Technologies
Enhancing SPHM program: Creative and novel approaches to integrate SPHM into organizational processes
Nancy McGann, PT, CSPHP, SCL Healthcare: Vented Proning Process Improvement: Preventing Harm for Patients and Caregivers 
Innovative Use of Technology: Out-of-the-box or new approach to using SPHM technology
Lori Swope RN BSN, MHA, Harry S. Truman Veteran Hospital, SPHM Just in Time Training Poster & Return on Investment 
Research Based: Use of 'best practice' research-based practice approach, such as control groups, pre/post data, and rigorous data analysis
Sara Tackson PT, CWS, Arjo, The Impact of Repositioning Slings on Support Surfaces
Congratulations to the winners!